In November 2022, The third "Haihe Craftsman Cup" skills competition hosted by the Tianjin Municipal Human Resources and Social Security Bureau, Tianjin Municipal Education Commission, etc., started in full swing.
Dolang sponsors electrical training equipment
Centering on the theme of "New Era of Skilled Construction, Originality Starts a New Journey," this competition connects with the National and World Skills competitions. A total of 116 competitions are divided into basic manufacturing projects and world competition selection projects. Shandong Dolang Technology Equipment Co., Ltd. provides technical support and related services for the electrical installations competition.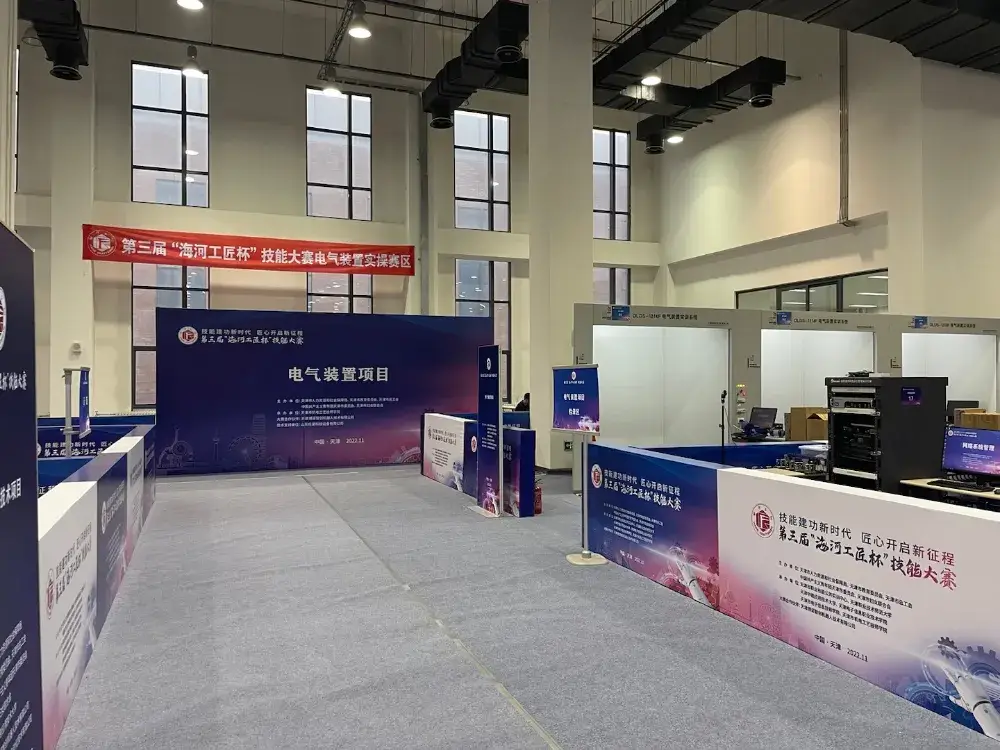 Competition scene
The electrical installations competition and the other nine competitions are held at Tianjin Public Training Center.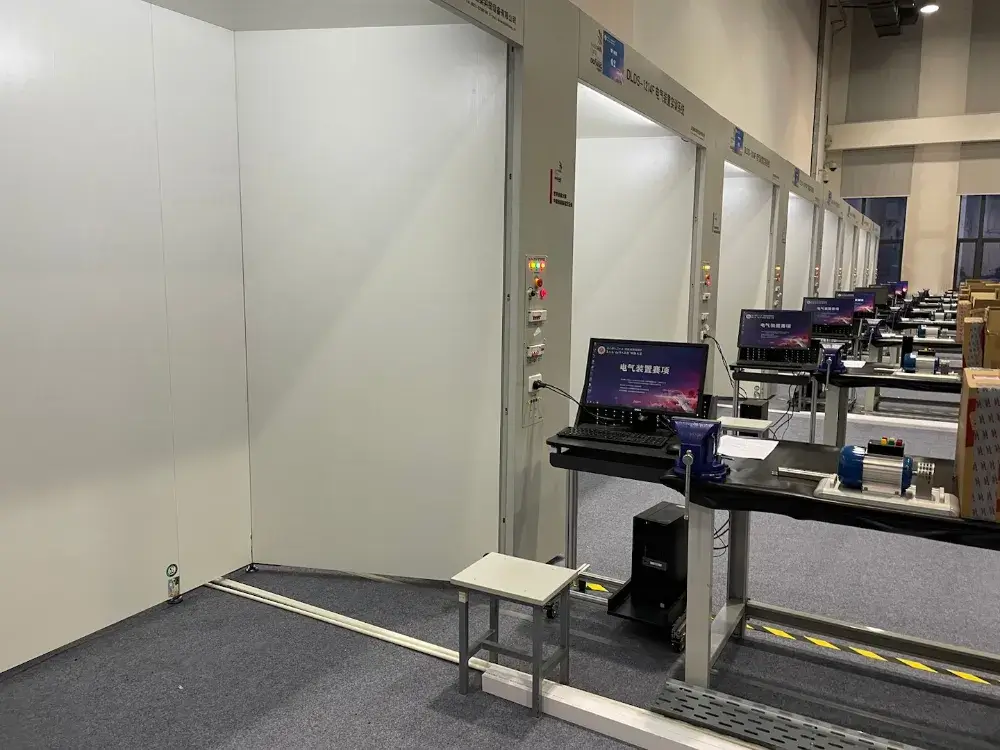 The scene of the electrical installations competition
Introduction of electrical equipment competition equipment:
This competition uses Dolang DLDS-1214F electrical equipment. This equipment meets the technical requirements of the relevant World Skills Competition as the assigned equipment for the 44th World Skills Competition China Selection Competition. The electrical installations project refers to the competition method and competition ideas of the World Skills Competition. It is designed in combination with the practical training and teaching characteristics of technical schools. It synchronizes with the latest information on the electrical installations project of the World Competition, and the resources are fully shared. This competition can cultivate students' various innovative design capabilities, practical operation abilities, and engineering practice abilities.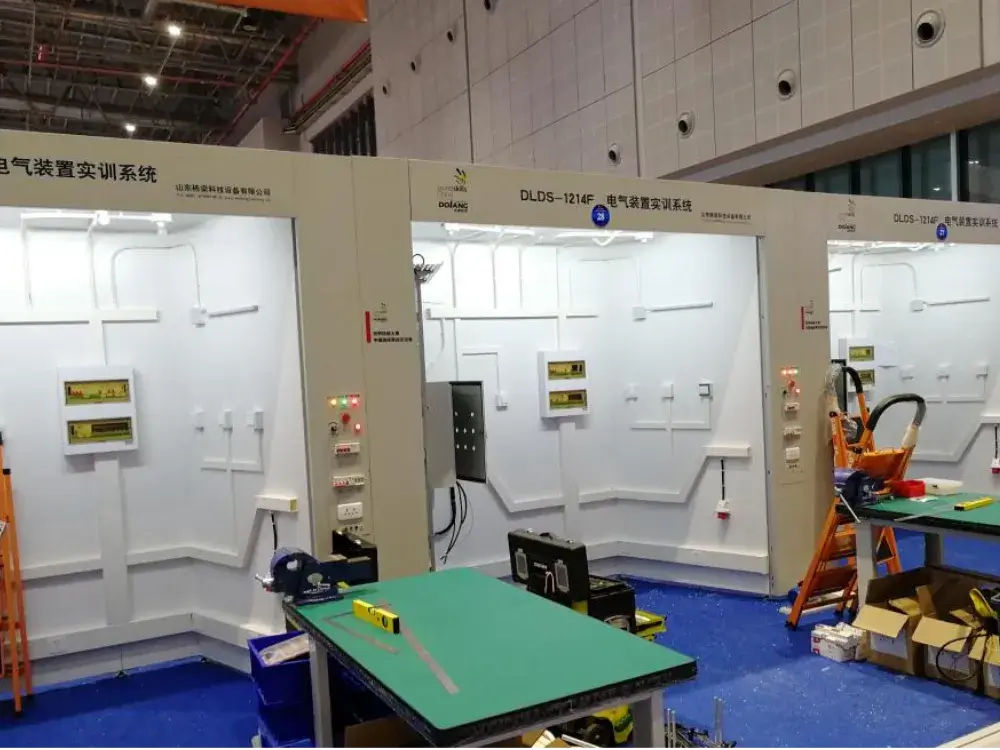 Dolang DLDS-1214F electrical training equipment
This equipment includes a building intelligent control training system.
It can effectively manage the electrical equipment of the building and provide flexible and changeable functions and effects. At the same time, it maintains and prolongs the service life of lamps and electrical equipment to achieve safety, humanization, Intelligent effect, and energy saving. It can be easily expanded according to users' needs in future use.
It is convenient for students to deepen their understanding of theoretical knowledge through dynamic simulation exercises. At the same time, this device is equipped with virtual maintenance electrician training software, including seven modules of basic electrician knowledge and operation, electrician instrumentation, lighting circuit installation, motor and transformer, low-voltage electrical appliances, motor control, and electrician diagram recognition, covering maintenance electrician all modules of the qualification assessment. And this equipment has many relevant supporting materials, including supporting test questions, simulation questions, scoring standards, and safety and health regulations for world competitions and national competitions.
Conclusion
As the technical support provider of the electrical installations competition, Dolang strictly meets the standards of the WorldSkills Competition and promotes the holding of the competition and the selection of vocational education talents to reserve outstanding talents for the WorldSkills Competition.