Setting up an electronics lab can be an expensive and intimidating process. There are many components to consider when creating your workspace, and it can be difficult to know where to start.
Creating a successful electronics lab is crucial for working on projects and getting practical experience with electronic training equipment, but it's easy to make costly mistakes due to a lack of knowledge or improper research. It's important to get the initial setup right to ensure a successful electronics lab in the long run.
Dolang is an example of a successful electronic lab. Dolang is an educational training kit manufacturer that serves more than sixty countries around the world. Apart from manufacturing vocational education kits, Dolang also researches and develops industrial robotics and process control series. It has a mechatronics training equipment engineering technology center. This company has more than 100 patents.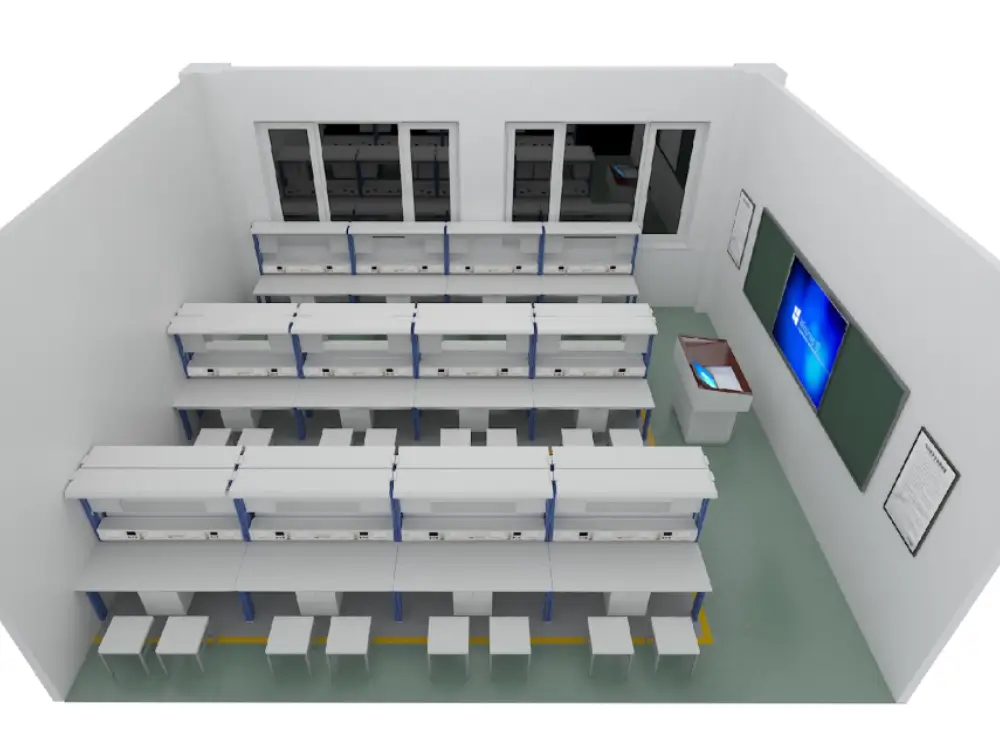 Introduction
It can be a challenge to set up an electronics lab. Luckily, this article will guide you through the basics. You will learn about the best ways to organize and display your electronic components and how to test them with the appropriate equipment.
In addition, we'll tell you about electronic training equipment and how to utilize them.
A good start will be with a small desk that can be moved about. The trick is to use your newfound space wisely. This will help you set up your electronic training equipment.
One of the good things to do with an electronics lab is to reclaim obsolete circuit boards. By reusing components from these old machines, you'll be able to save some cash and a lot of time.
For a truly high-tech lab, you could buy a dedicated PCB design software package.
You'll also want to invest in a top-of-the-line power supply.
This will ensure that you won't be relying on a laptop or battery for power during experiments.
Another useful way to spend your time is to build a custom harness tester.
This allows you to check the quality of connections and capacitance over a length of cable.
You should also get electronic training equipment to train your students.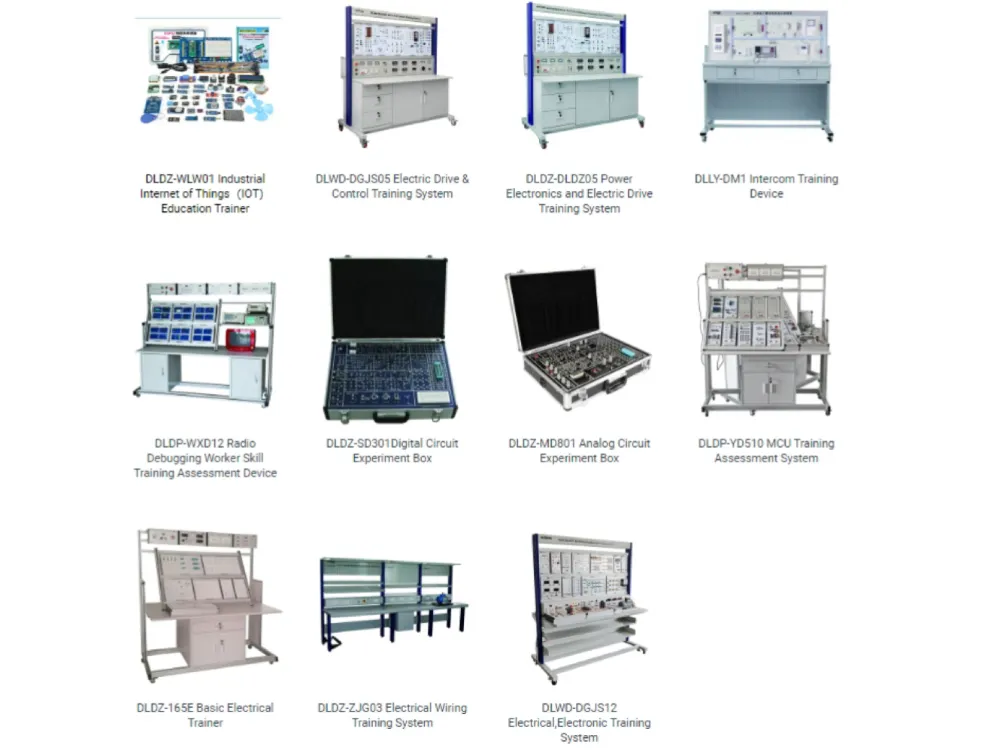 List of Electronics Trainer Kits for A Lab
An electronic trainer kit is a kind of educational tool that is intended to help you understand electronics. Learning electronics for beginners can be tough, and that's why a trainer kit becomes an essential resource.
Electronics educational trainer kits are generally used to teach students about the science behind electronics. But electronic training equipment can also be useful to adults who want to learn more about electronic systems.
Electronics lab kits are a fun way to learn how to build and troubleshoot electronics. Many include step-by-step instructions. In addition, they come in different sizes and materials. It's important to find the right electronic kit for you.
You can use an electronic laboratory equipment list to keep an eye on what you need for your lab, like a digital electronics trainer kit with an electronic circuit trainer.
A breadboard is useful electronic training equipment for laying out electronic circuits. Most electronic trainer kits use this type of board.
Another important component in most electronics laboratories is circuit design software. With this software, you can design and analyze your analog circuits.
Design Ideas for an Electronics Lab
One of the most gratifying aspects of an engineering course is the opportunity to play around with the tiniest of components using electronic training equipment. That's why an electronics lab is a must on any university campus.
The best thing about electronic training equipment is that they aren't hard to set up. Whether it's a dorm room or a supervised workspace, an ECE lab will give you a chance to do a little bit of engineering magic. Here are some design ideas to help you build an impressive ECE lab of your own.
Ensure that safety is a top priority.
Safety is important in electronics labs because students are working with electronic training equipment, electricity, chemicals, and other dangerous materials.
The lab should be designed to comply with all state, county, and city building codes.
Additionally, it's important to provide a safe work surface that is also easily accessible for student use.
Consider using a sink or tub for chemical spills and activate the fire alarm system before starting class so that everyone knows what to do in case of an emergency.
A lab bench containing integrated shelves will provide easy access to all tools at all times.
A nearby window lets in natural light and encourages students to be productive during the day.
A sink or faucet is located close by for quick clean up, and a backsplash protects the students from chemicals that might splash.
Supporting Resources Required for an Electronics Lab
There are many different types of equipment, and some of them are specialized and require a little extra training using beginner electronics kits specially designed for electronic learning labs.
Here we are giving you an electronics lab equipment list that you can use.
One of the most important things to have in an electronics lab is a regulated DC power supply.
This ensures that you can work with all of your electronic components without worrying about your work causing any damage.
Another important element is circuit design software.
The right tools and software can help you design and build custom PCBs, and you'll need access to tools such as PCB layout software, schematic capture, and PCB artwork.
Depending on the type of work you want to do, you'll also need a variety of mechanical hand tools.
These can be anything from pliers and wire strippers to precision mechanical wrenches. You'll also need hand tools for soldering and testing circuits.
An oscilloscope is one of the most critical pieces of equipment in any electronics laboratory. It allows you to measure voltage, pulse width, and waveforms.
Multimeters are another essential piece of electronic lab equipment for any electronics lab.
Advantages of an Electronics Lab
The advantages of an electronics lab include practical experience for students using electronics lab equipment, innovation, and much more.
An electronics lab will help students to get practical experience in working with electronic equipment in a safe environment.
It will help them excel in their jobs later as they will know what to do in certain situations they face on the job.
An electronics lab will help them become familiar with electronic equipment with the help of electronic training equipment, so they can know which tools are used and how to use them for performing the work they want.
The electronics lab will help people work on new projects with their electronics equipment and innovate for the better of their industry.
Conclusion
The conclusion of setting up an electronics lab and electronic training equipment can be a daunting task. A good guide to a trade like this one can help you avoid the pitfalls and ensure you are not left on the operating floor. Dolang is the best example of how to set up and run an electronics lab. Dolang provides complete solutions to set up vocational training labs. For example, software, textbook, equipment, and even to build a lab or training center are available.