HVAC is a complex and broad system. So HVAC training program is also a difficult workout for the instructor and the students. But training equipment like HVAC trainers shows the whole system together in a simulator board. Thus the HVAC trainer helps the HVAC instructor teach their student most easily and effectively.
Sophisticated HVAC training equipment makes refrigeration, air conditioning, heating, and ventilation lessons easier. It helps HVAC students and teachers grow confidence and skills to handle practical tasks.
However, in this article, we will learn about the details of HVAC training, the importance of HVAC training, and the functioning of HVAC training equipment.
To get a better result, we should start with the fundamentals. So keep reading until the end to better understand the HVAC trainer and training.
So, what is the HVAC trainer?
HVAC trainer is an HVAC training equipment that shows the system together in a simulator board. HVAC trainers are useful and widely used in vocational training programs in various vocational training institutes, schools, and colleges. The HVAC trainer is very smart for teaching the advanced troubleshooting, analysis, and servicing techniques of refrigeration, air conditioning, and heating industries. HVAC trainers consist of a Refrigeration cycle trainer, air condition trainer, and fault simulator unit.
The HVAC trainer includes –
Refrigeration cycle component
Refrigeration principle representation and throttle device familiarization
External pipeline and metering system
Digital temperature reading techniques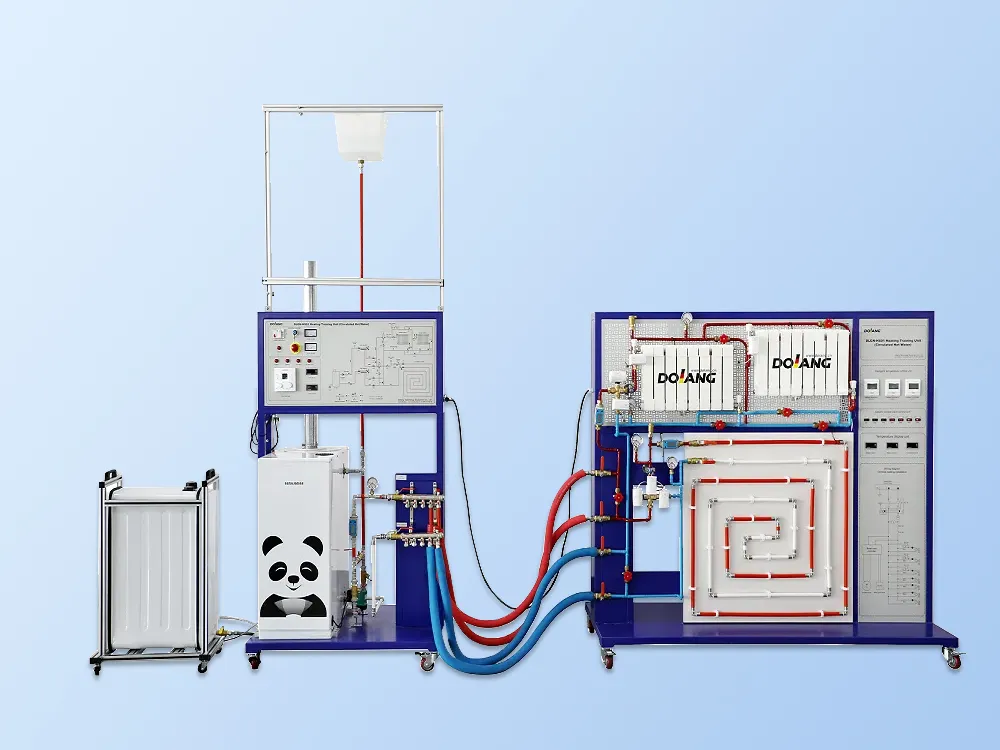 What is HVAC training?
HVAC training is one training lesson that permits students to gather practical experience working under HVAC trainers. The training could be accomplished via air conditioning and heating center, shadowing programs, and internships.
In other words, you have different ways of training like:
1. Physical HVAC training
2. Online HVAC training
3. The HVAC apprenticeship program 
4. And self-learned training
Let's dive into the details of HVAC learning solutions.
Classroom/Physical HVAC training: 
It's like what you have done in high school. It means learning in a classroom with skilled HVAC teachers and various HVAC trainers at fixed times. It is more costly than online courses, but they can give a better experience learning HVAC systems. Besides, you will get a connection with many skilled HVAC instructors. Here, the instructor uses an HVAC trainer to teach real problems and solutions altogether.
This attempt might be great because it bounds you to concentrate and be accountable for your presence and achievement.
The HVAC instructor will teach you the following in physical training: 
Lectures 

PowerPoint 

Hands-on Demonstration 
Be sure about the following things to select a physical HVAC training program:
A skilled instructor

Direct practice 

Accreditation 

Curriculum 
Online HVAC Training:
The online training program is an effective way to enter the HVAC industry. Online basic HVAC training courses are faster, cheaper, and easier to handle than traditional ones. 
Web-based HVAC basics training lets their student learn in their spare time from anywhere they want. The only thing that needs is an internet connection with the device. These courses conduct classes under a proficient HVAC teacher.
Materials used in online basic HVAC training:
Animation 

Live video lectures 

Recorded video lecturers 

Video presentation 

Discussion 

Simulation 

Forums 

Quizzes
The strengths of online training are flexibility, engaging tutorials, and the elimination of reading textbooks. A quality online HVAC course offers the following things:
Flexible schedule 

HVAC simulations 

HVAC certification preparation 

Interactive lessons 

Important concepts 

Accreditation 
However, online learning HVAC has a significant disadvantage. There is no real HVAC trainer for students to practice.
Offline and physical training helps more to gather practical skills with toolsets. 
Self-Learned HVAC Basics Training:
Learning HVAC alone might be inefficient and tedious, but possible. To start the self-learned HVAC training, you must collect the HVAC training curriculum and purchase the necessary course books. Then start working with the textbook and the examples. But the challenge with self-learned HVAC training is reading the textbook without being bored. 
In addition, the employer may feel your skill verification is difficult, as you will not have any accreditation. Self-taught HVAC training is challenging, but you can do it through self-motivation and rules in an organized manner. 
Look for the below things while schooling HVAC to yourself.
Cost of books

Extra information 

Self-motivation 

Self-discipline 

Get certification
HVAC Apprenticeship:
Another way to be an HVAC technician is by joining an HVAC apprenticeship. Apprenticeship is a paid way to learn HVAC under a skilled HVAC instructor. An instructor is a person who is experienced in the HVAC industry. The instructor sometimes uses advanced tools to teach, like HVAC trainers. Some apprenticeships work in both classrooms and the job field. Some others are 100% practical and accomplished on-the-job training. 
Apprenticeships are an amazing way to learn HVAC. Because you learn under an experienced HVAC technician and get a lot of practice sessions and coaching. The direct experience will build up your confidence and hands-on HVAC maintenance.
But, before taking an apprenticeship, be sure about two things:
Skill difference 

Competition 
Look through the details of these two items.
Skill difference: 
As you will work under a skilled technician, you will have a huge skill gap with the instructor. The skill difference can make the HVAC teacher frustrated and might tear you. 
So, set up your mind and be prepared for the training session to learn the necessary skills, and always try to be helpful enough to the technician. 
Competition 
HVAC apprenticeship is competitive, and you have to learn the skills within the duration. So I suggest completing a short online course under an HVAC teacher and taking some certification to get a chance at the apprenticeship.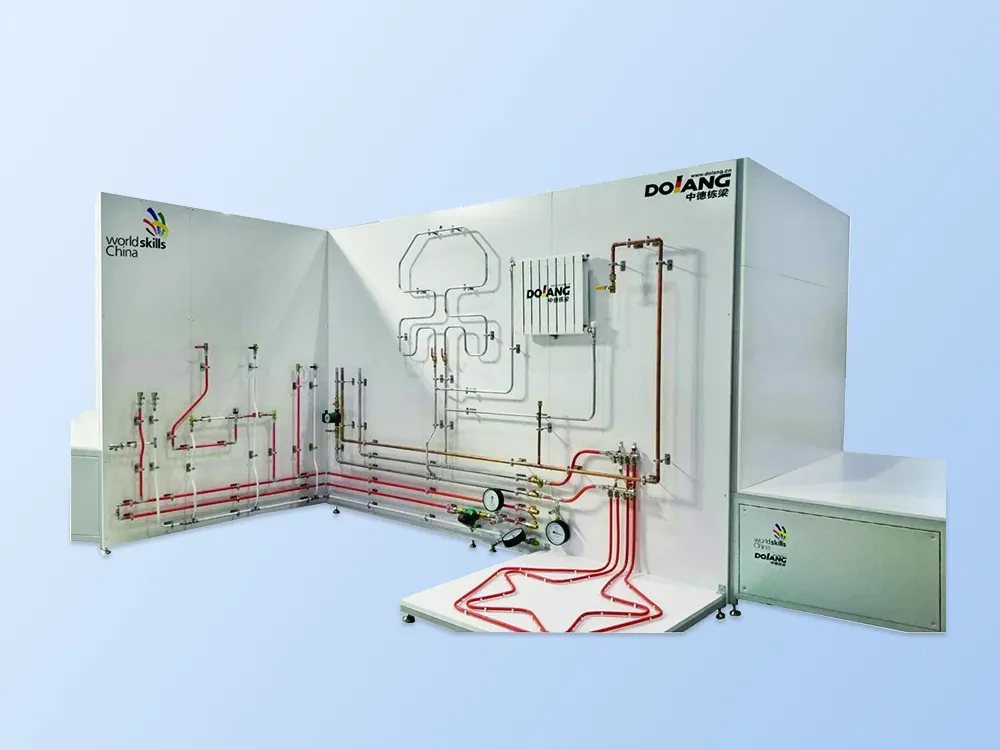 HVAC training includes:
The HVAC training curriculum includes a set of training such as:
1. Aptitude Test
First, your HVAC teacher must take an electrical and mechanical aptitude test to assess your capability. This test is to fix the course material that fits best based on your skill.
2. Introduction to the trade professionals
Secondly, your HVAC teachers will familiarize you with safety issues. Like construction safety, mechanical and electrical safety, safety theory, and motor theory with application.
3. Air conditioning training (ac training)
Thirdly, the Instructor initiates the student with the air conditioning fieldwork. Here you will learn what skills you need to install, repair, and maintain an air conditioning system. Such as brazing, electrical, installation procedures, refrigerant recovery, tools familiarization, and ventilation.
However, you also learn ethics, certification, licensing, and how to be hired in the job market. AC training also includes air conditioning installation, maintenance, troubleshooting, ductwork, refrigeration cycle, and application of skills.
4. Heat pump training
Heat pump training classes cover the concepts of commercial and residential heating practices. These exercises include:
a heat pump and defrost operation and troubleshooting
dual fuel configuration and operation
supplemental heating
variable speed compressor operation
troubleshooting
door and outdoor fan motors operation
troubleshooting, metering devices, and expansion valves
All of the above are easily taught by the equipment set, like HVAC trainers.
In short, heat pump training covers the following:
Introduction to HVAC
Piping Basics
Heating procedure
Heat pump systems and air-conditioning
5. Refrigeration training
HVAC students may select refrigeration as a specialized subject in refrigeration in the air conditioning industry.
Refrigeration training covers thermodynamic cycles and refrigerant accessories like compressors, evaporators, condensers, cooling towers, piping, metering devices, control system, and air handling systems. The instructor uses the HVAC trainer to teach whole refrigeration.
6. Training out of the industry.
HVAC technicians need great communication skills to clarify the technical terms and problems to their customers because most are non-technical. Besides, if someone wants to start his own business after completing the training, he needs to learn about contract management and processing. So contract development and management are also included in the training materials.
They also skim-read through the marketing strategy to promote their services.
7. Certification:
HVAC technicians need to have a certificate to apply for the job. So training centers provide a certificate for their students who complete their courses.
Why is HVAC training so important?
HVAC training is important because an HVAC technician needs technical skills with a better knowledge of the installed HVAC system. HVAC technicians handle technical issues like AC installation and repair, AC checks, heating system installation and repair, and proper operations of the HVAC system. So proper training is crucial to start an HVAC technician career.
Note: Training is also critical for experienced HVAC specialists to upgrade and sharpen their knowledge even with a decade of experience.
Why HVAC training is important:
The career stands with hands-on skills
HVAC systems are very complicated
You have to pass a test to start your HVAC technician career
The changing and advancing characters of the HVAC industry.
Industries often re-train their newly hired technicians.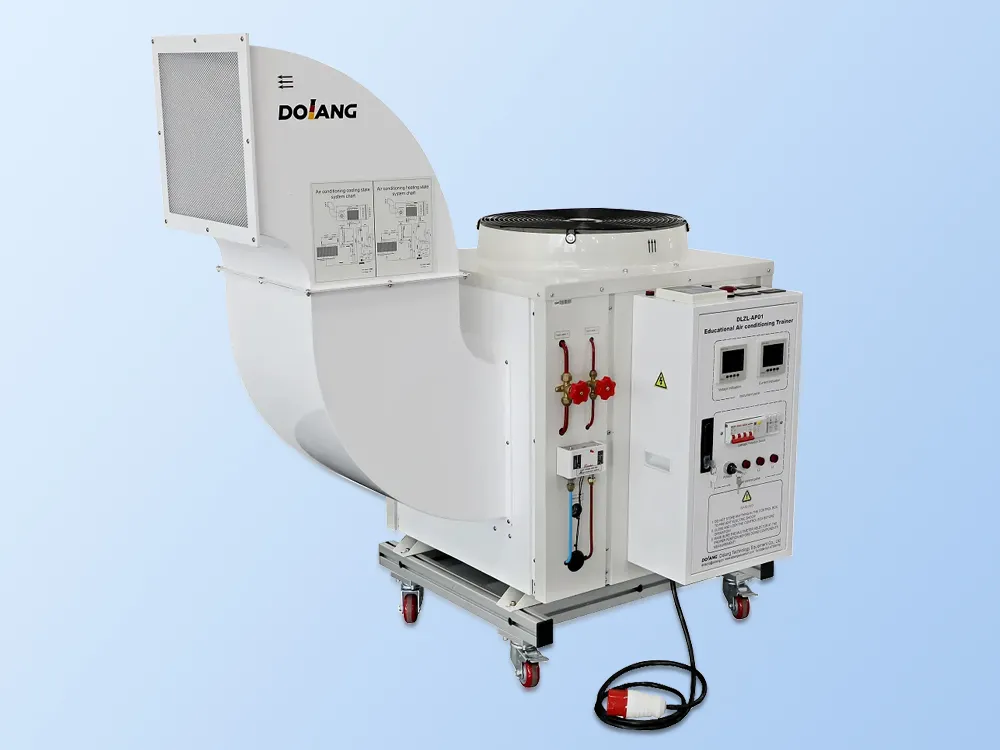 How does HVAC trainer work?
A variety of HVAC trainers are required to teach the HVAC student. All the HVAC trainers are available in the lab to practice, diagnose, and repair refrigeration and air conditioning units. Equipment like HVAC trainers represents the system easily to the new learners.
HVAC students learn about using both the older and the latest HVAC trainer. Initially, they are introduced with individual components like compressors using the circuit boards, allowing easy access to all elements.
Then HVAC trainers move forward to the actual equipment. Sometimes labels are used on some boards to identify components. Learners work with real equipment in the HVAC training program.
Some common HVAC training equipment is HVAC trainers, refrigeration trainers, air conditioner trainers, evaporator didactic equipment, condenser training equipment, heat pump training equipment, ice maker training equipment, central air conditioning training equipment, refrigeration laboratory equipment, etc.
Conclusion:
Hopefully, we have provided a better idea of the HVAC training and HVAC trainer. If you are a student, you can start your HVAC career after completing the training. HVAC systems are a growing field, and any investment in it will be outstanding for your career.
Those who are instructors start teaching your HVAC students with advanced toolsets like HVAC trainers and enjoy teaching. Remember, proper training kit selection is vital for your student and yourself. So try to purchase the market's best HVAC trainer.
At last, if you still have questions about HVAC, HVAC training, and HVAC trainers, leave a comment in the comment section. We answer all the queries of our audience within the minimum time.