1.Overview
Dolang MPS Series Modular Production System Trainer covers widely themes and technology, such as mechatronics, automation technology, digitization,basic industry 4.0 technology, mechanical structure knowledge, PLC programming technology.
The Modular Production System uses a modular structure, each modular station may do separate training content, and at the same time, different kinds of teaching stations may combine into one complete production line to realize the engineering training project.
You can customize MPS network production system and make each unit work alonely bz of MPS system's high module feature.
The production line training system is based on automated network communication training as the core.And it organically integrates various training contents such as electrician, electric drive, sensor technology, pneumatic technology, logic simulation box, PLC, all-in-one machine, RFID radio frequency identification system, industrial automation network, modular flexible production line assembly and debugging, etc. realized the assessment of students' comprehensive ability, improved the quality of teaching and the ability to expand knowledge.
Besides hardware, MPS Series also included wide software and training medias.
2.Technical Parameter
1, General power: 1phase AC220V, 50Hz.
2, Electric control cabinet control circuit power supply: DC24V
3, Whole capacity: ≤1KVA
3.Engineer Teaching Projects
Learn the detecting switch function
Learn various sensors function
Learn pneumatic components function
Learn PLC usage
Learn the Application of two dimensions fixed point take things
Learn the Loading and unloading of mechanical and pneumatic parts.
Learn System fault diagnosis and maintenance
Learn the Mechanical drive technique
Learn the Application of each modular station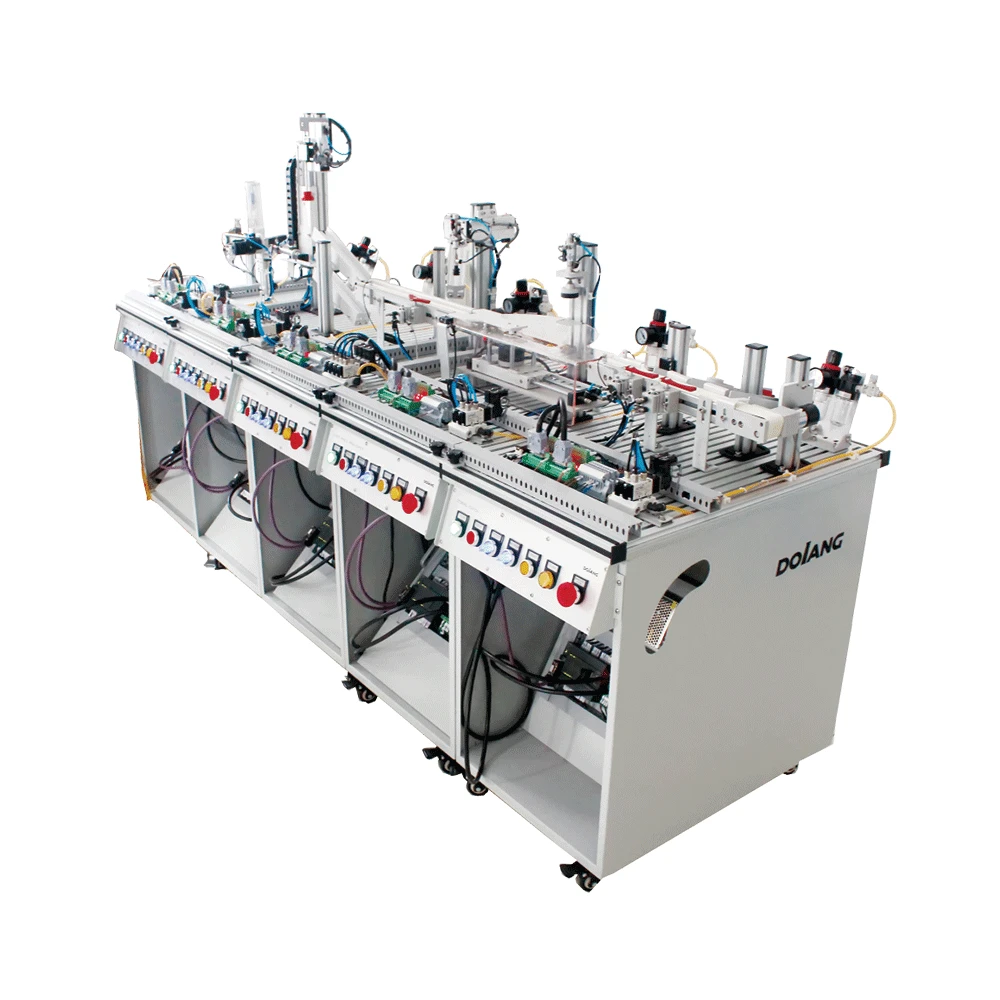 DLMPS-205 include feeding/testing/handling/extrusion and sorting station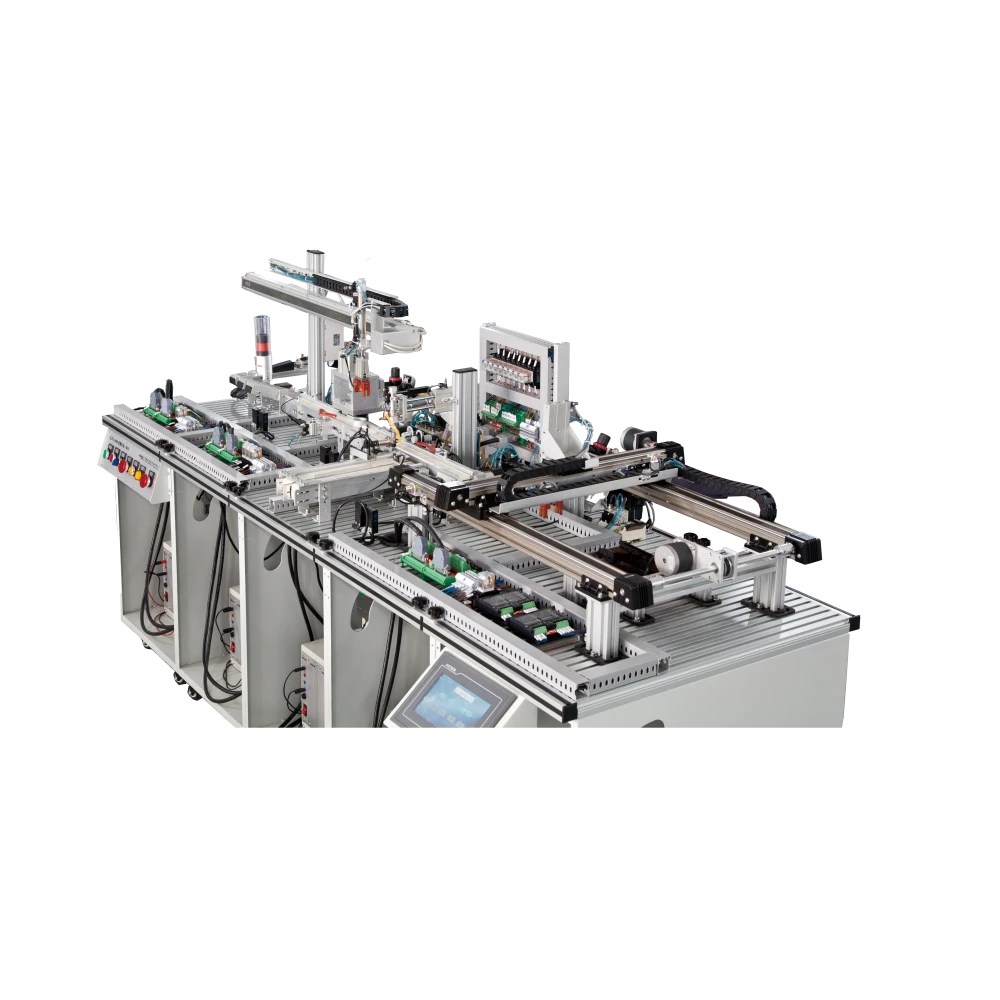 DLDS-500A teaching bench, compose Grasp /Stamping /Assembly/Dual-axes manipulator transport /sorting storage station.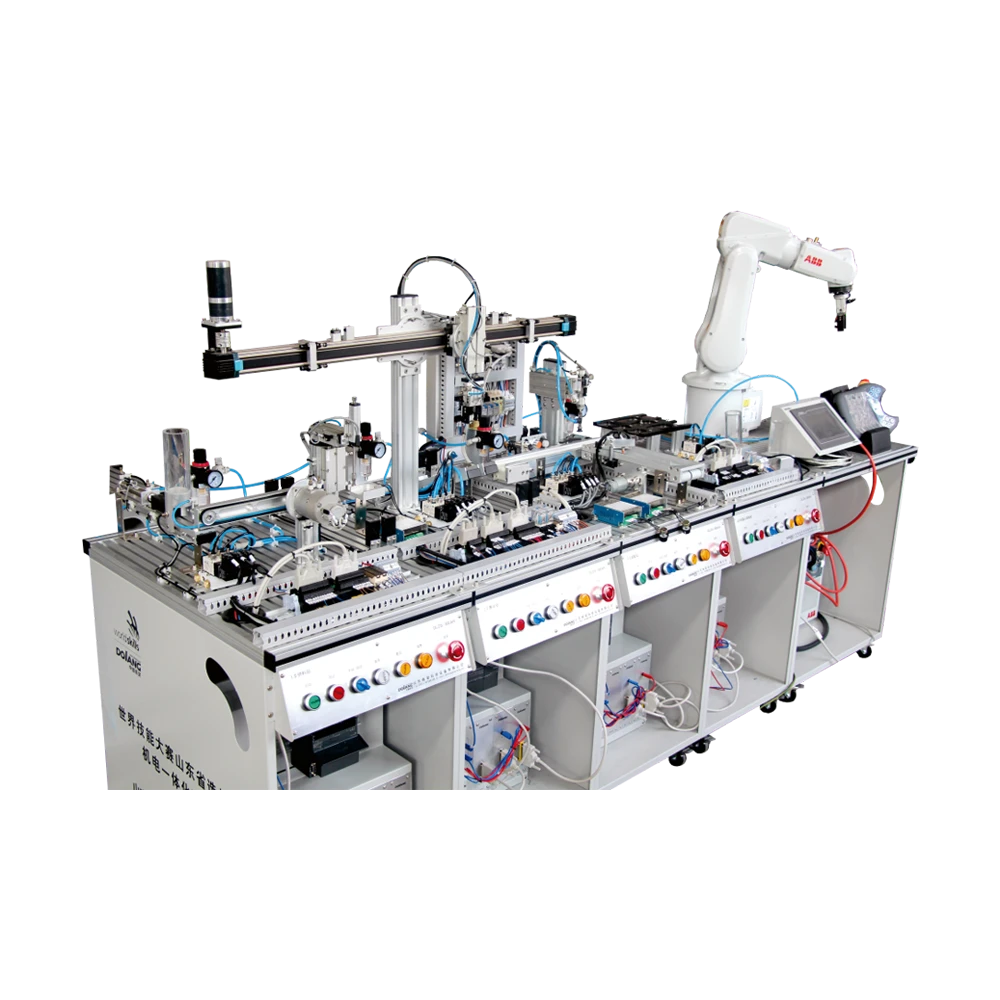 DLDS-500AR bench, contain Distribution/Handling station/ Assemble/Handling/ sorting&storage station of industry robot.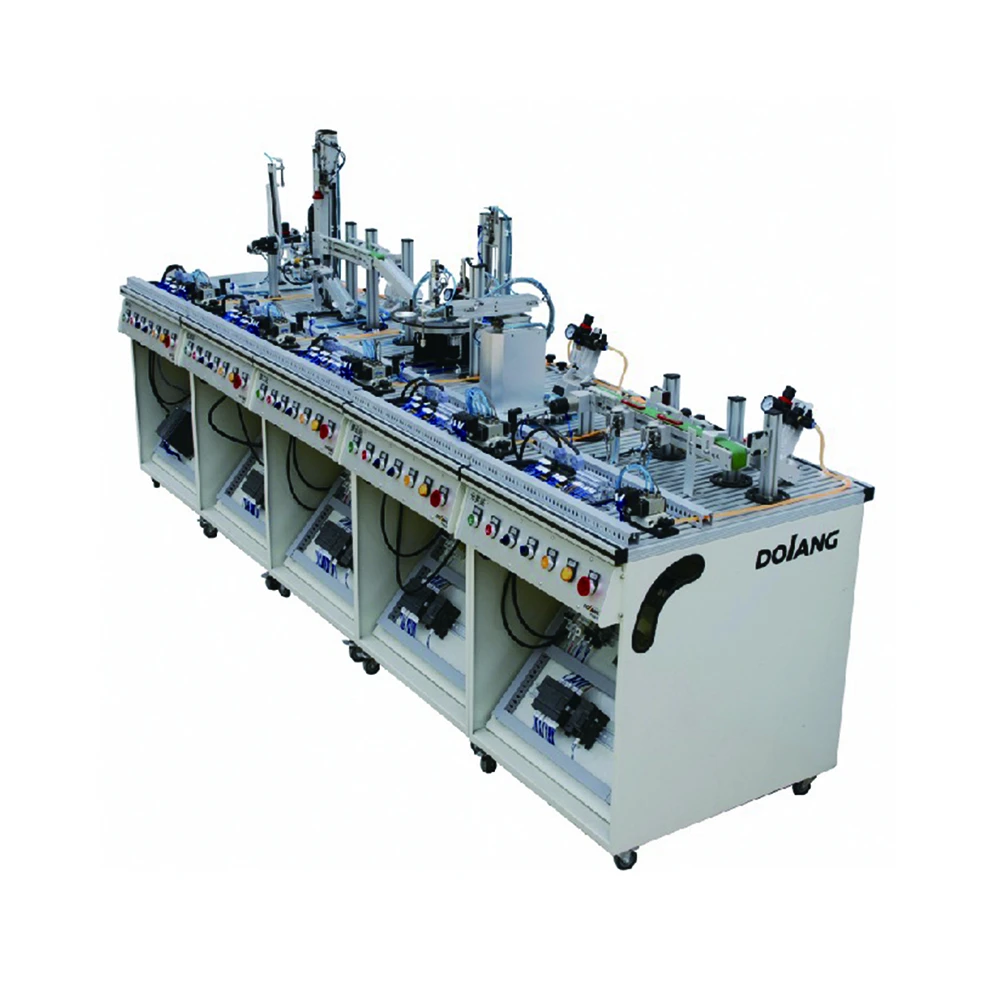 DLMPS-500C Training bench is composed of distribution/testing /processing /handling and sorting & storage station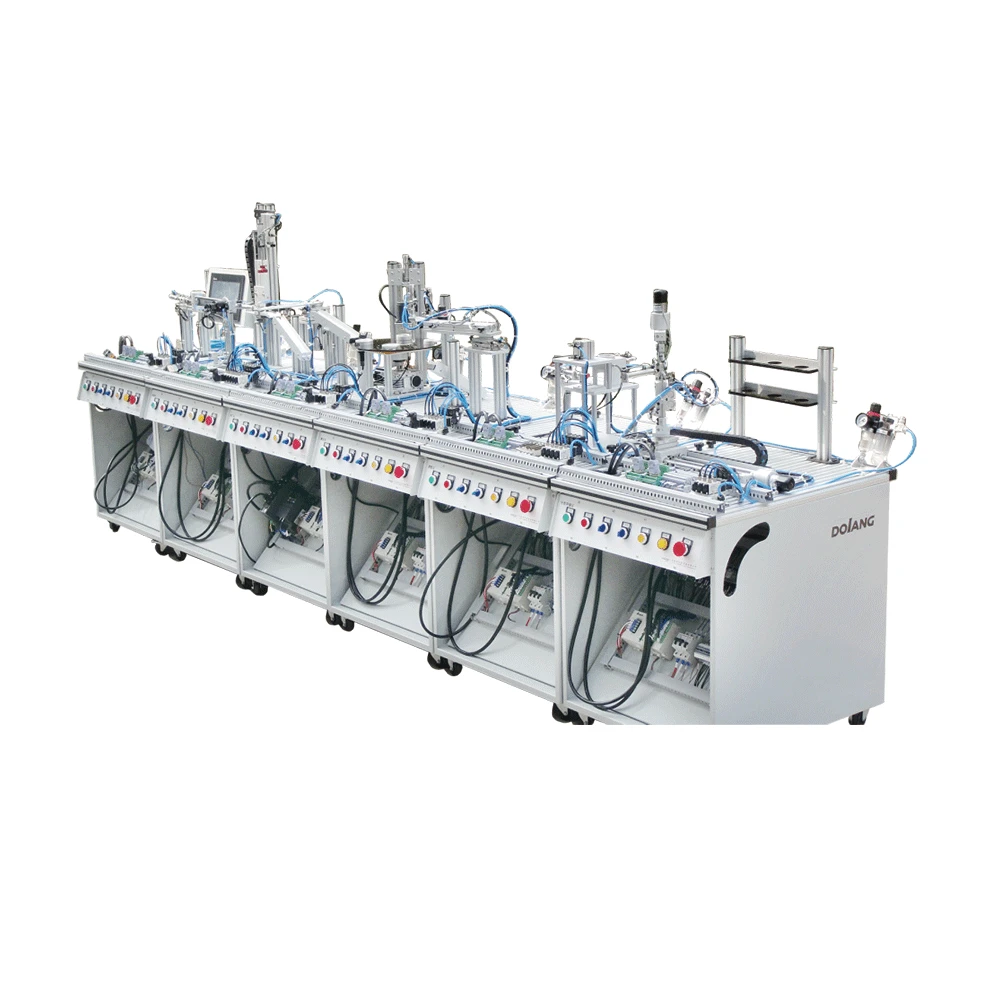 DLMPS-600B Modular Teaching System, including Distribution /Testing /Processing/Handling/Assembly/ Sorting Station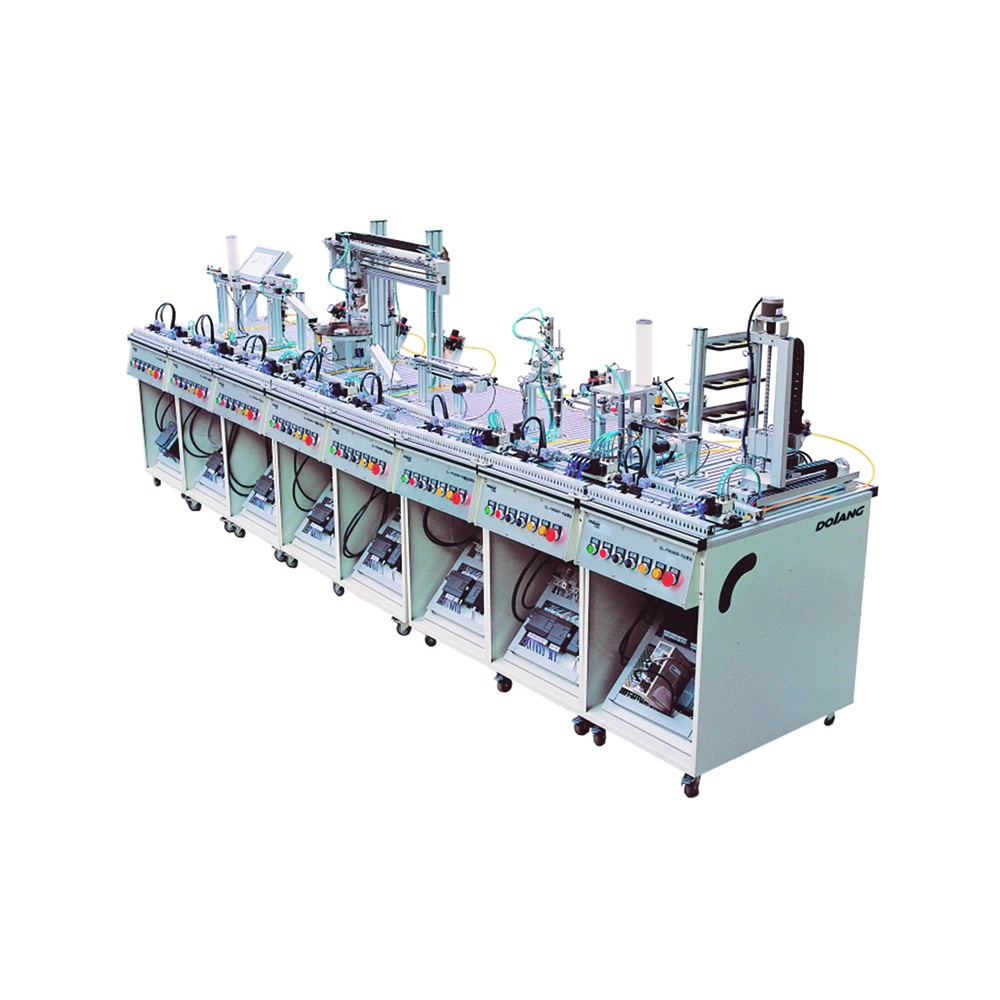 DLMPS-800A Training Set is made up of distribution, handling, processing, handling&sorting, conveyor station, handling &install, assembly and sorting station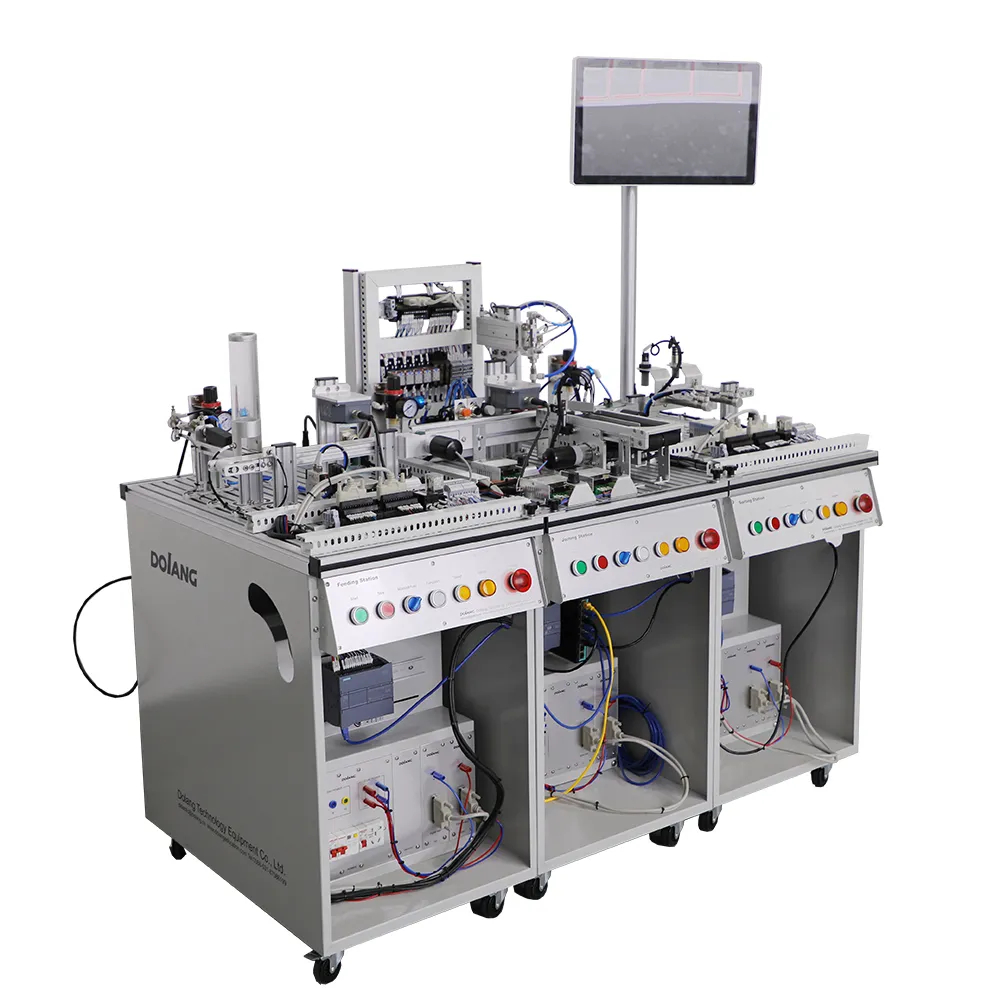 DLMPS-300A Production line system included electronic control system, feeding unit, assembly unit, sorting unit, operation panel, touch all-in-one machine, I/O transfer module, electric control and communication system, air compressor