1. Hydraulic Trainer Overview
DLYY-DH101 Basic Hydraulic Learning Kits(Double-side workbench or single-side workbench)
DLYY-DH202 PLC Integrated Electro-Hydraulic Teaching Workbench
DLYY-DH301 Proportional Hydraulic Training Equipment
DLYY-DH311 Servo Hydraulic Training Equipment
DLYY-DH401 Hydraulic Electro Servo Proportional training Workbench
The hydraulic training equipment is according to the teaching course of hydraulic transmission, combined with requirements of technical vocational training for fluid mechanics. The system is a modular design with a quick connector. Users can build different circuits without tools.
The basic hydraulics training system introduces industry-relevant hydraulic skills and fluid mechanics. Learning hydraulics guides the user to operate, install, design, and troubleshoot hydraulics for various applications.
2. Hydraulic System Training Contents
Directional control circuit

Pressure control circuit

Flow control loop using throttle valve

Speed control loop using the speed control valve

Using hydraulic control check valve one-way locking circuit

Locking circuit using O-type manual reversing valve

Flow valve short circuit speed switching circuit

Sequence action circuit with a sequence valve

Sequence action circuit controlled by stroke switch

Sequence action circuit controlled by pressure relay

One-way blocking circuit

Relay controls the basic hydraulic circuit

PLC programming methods
Proportional hydraulic circuit experiment
The working principle of the amplifier

Application of amplifier

Application of proportional shuttle valve

Motor proportional Hydraulic speed control

motor proportional Hydraulic steering control
Servo and proportional training equipment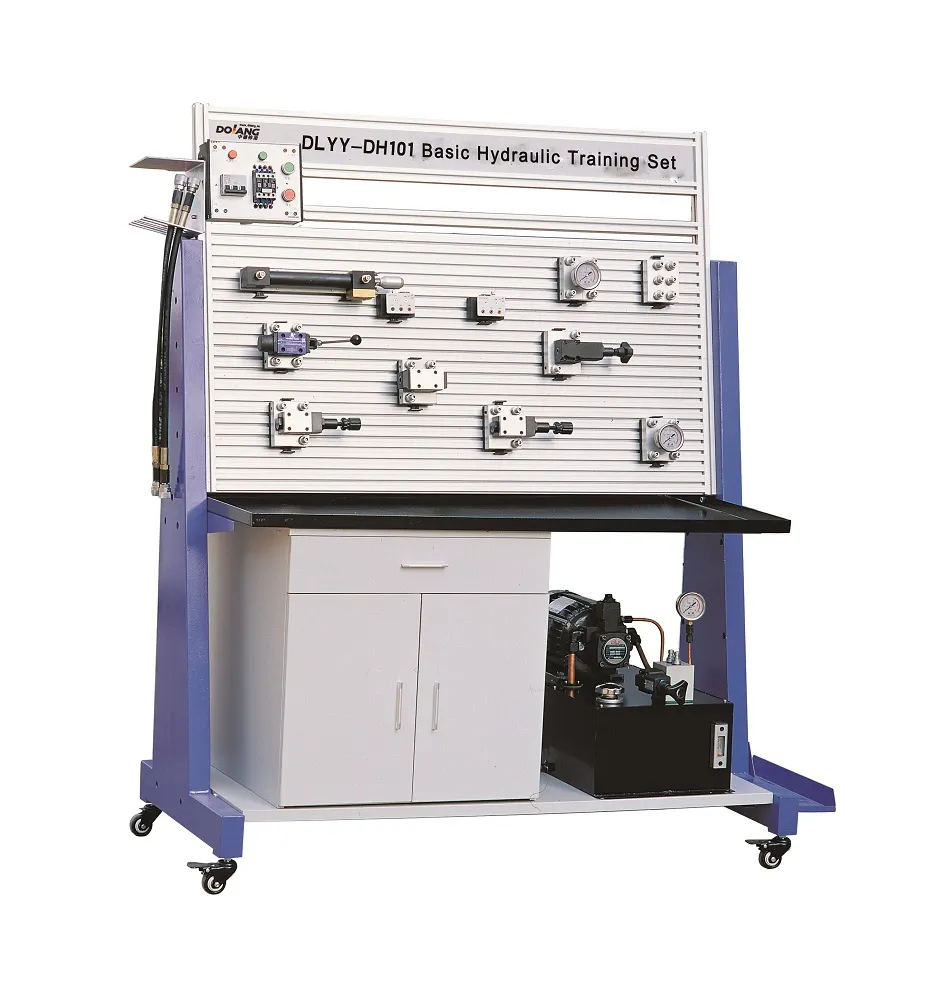 DLYY-DH101 Basic Hydraulic Training Equipment
It is for basic training and practice of manual hydraulic valves and cylinders.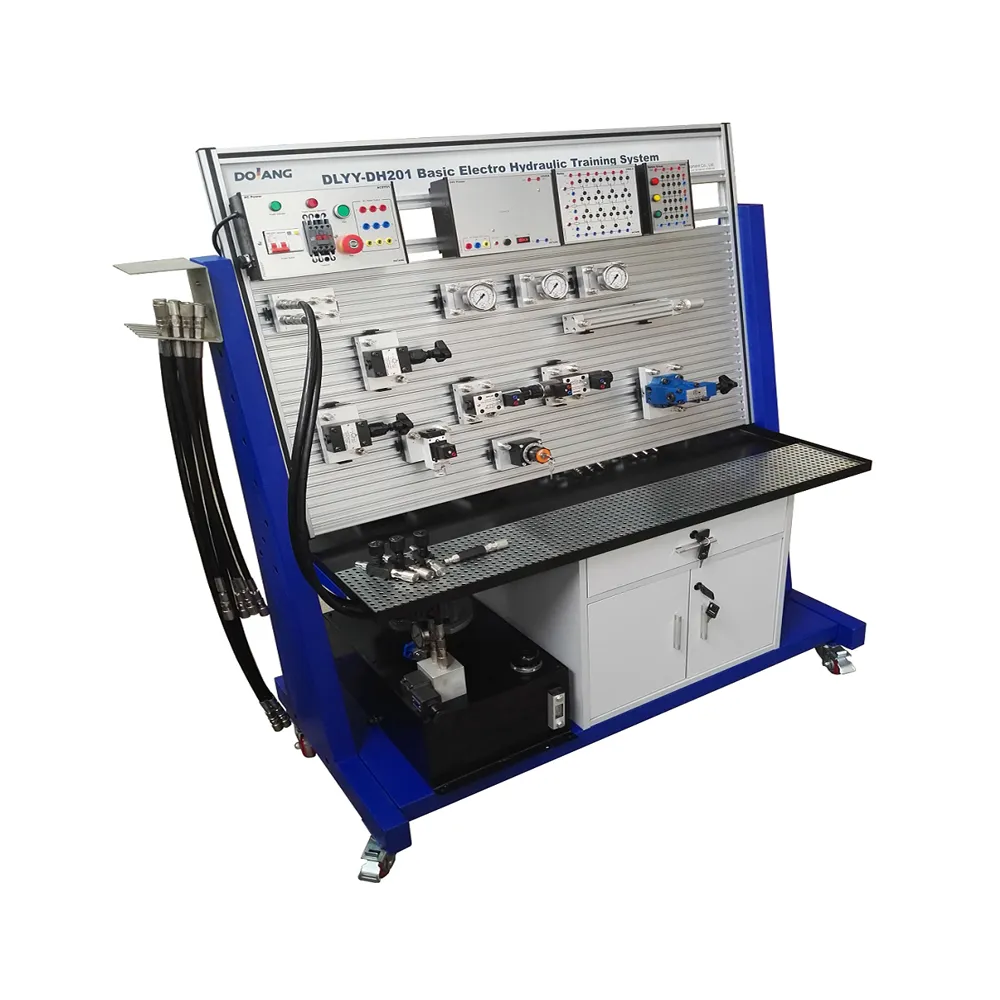 DLYY-DH201 Basic Electro-Hydraulic Training System
It adds electro-controlled hydraulic valves and modules.
Integrated the knowledge of electrical engineering and electrical control.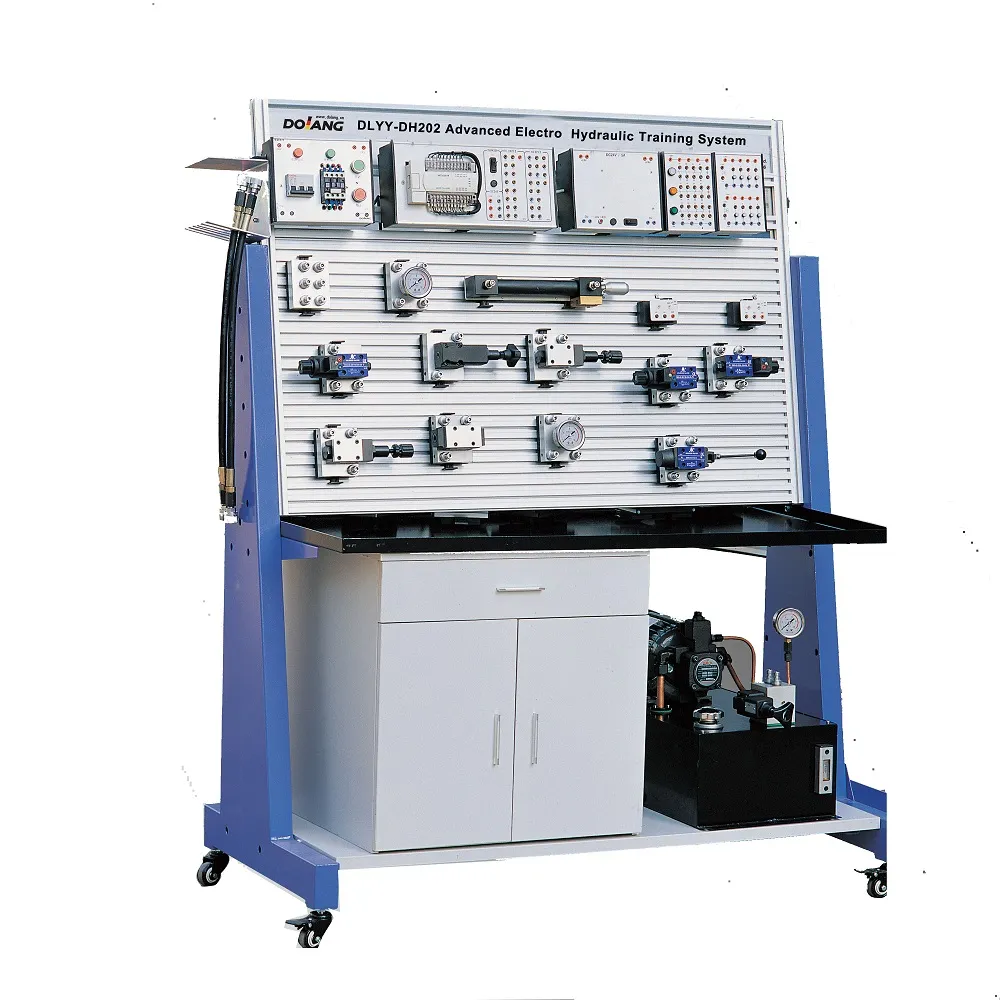 DLYY-DH202 PLC Integrated Hydraulic Training System
Increased PLC control for the hydraulic workbench.
The PLC brands are optional. Siemensximenzi, Mitsubishi, Omron, and Schneider are available.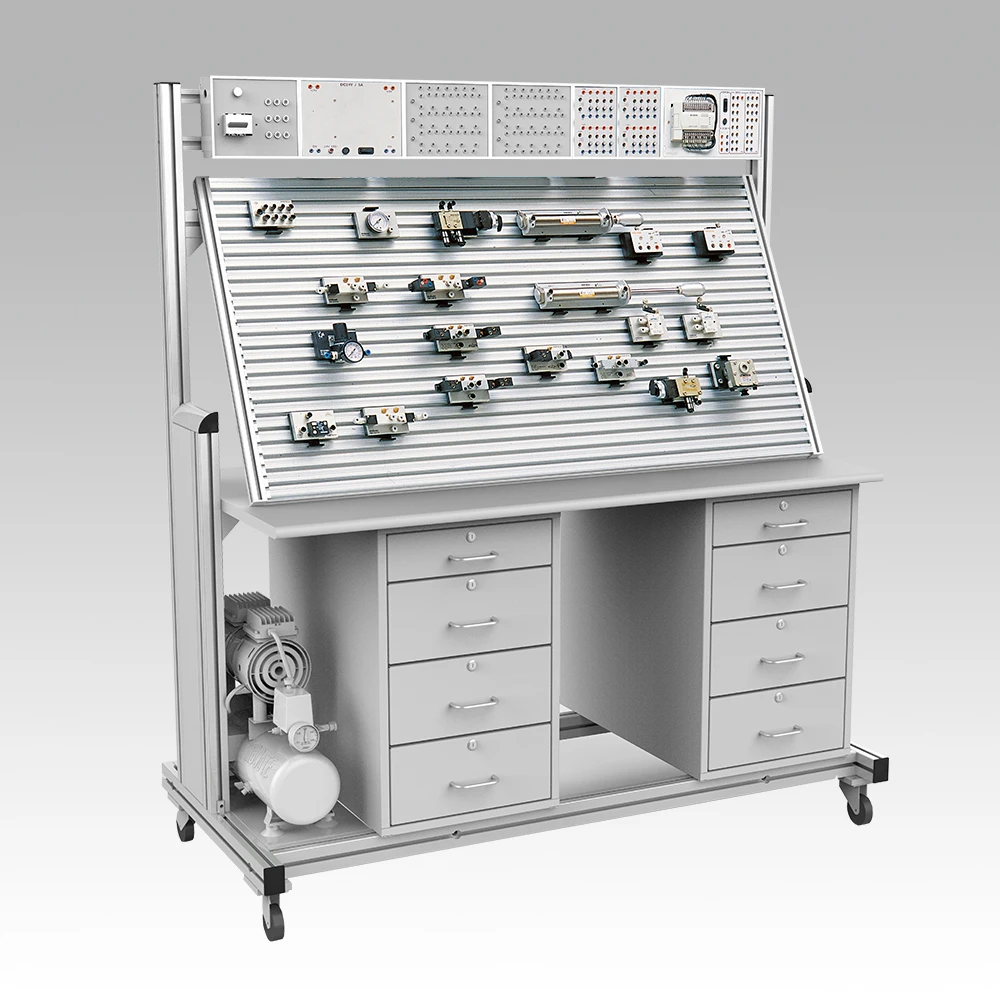 DLYY-DH202A Double-Side Electro Hydraulic With PLC Training System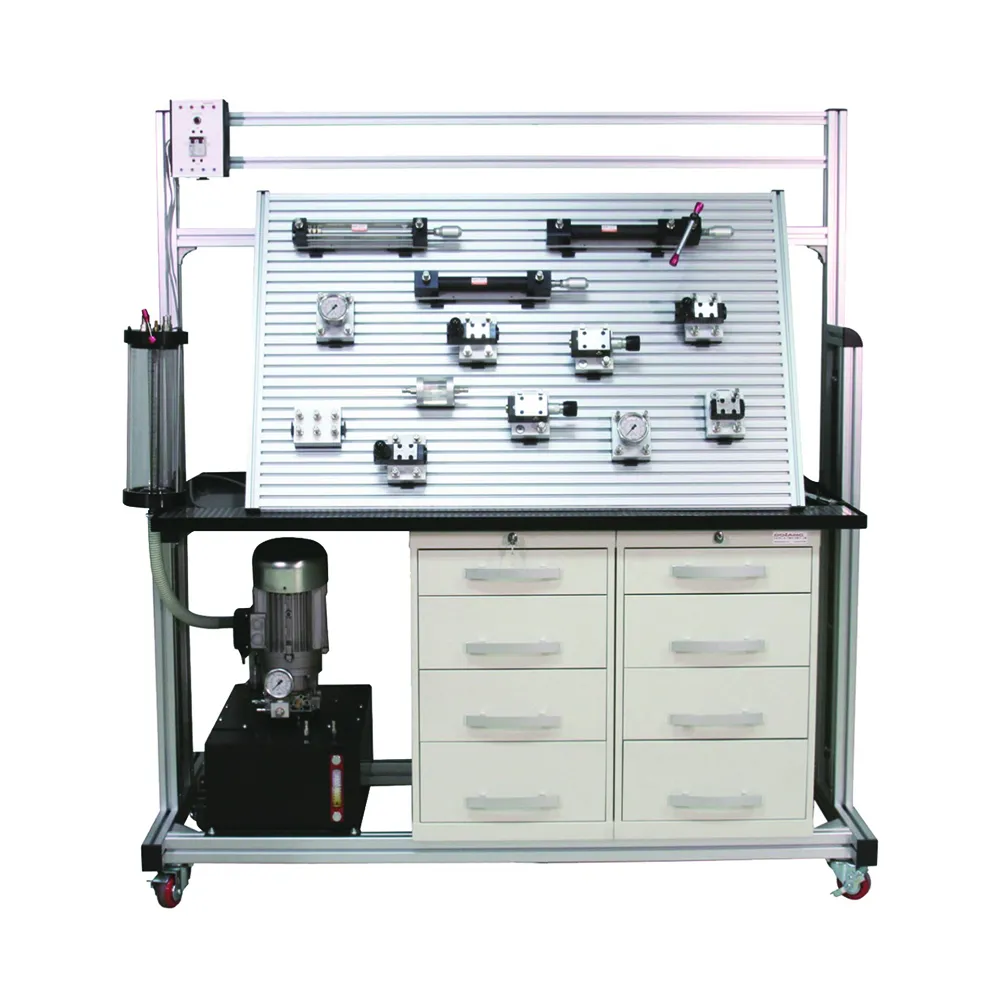 DLYY-DH301 Proportional Hydraulic Training System
It adds proportion shuttle valves, amplifier module, and PID controller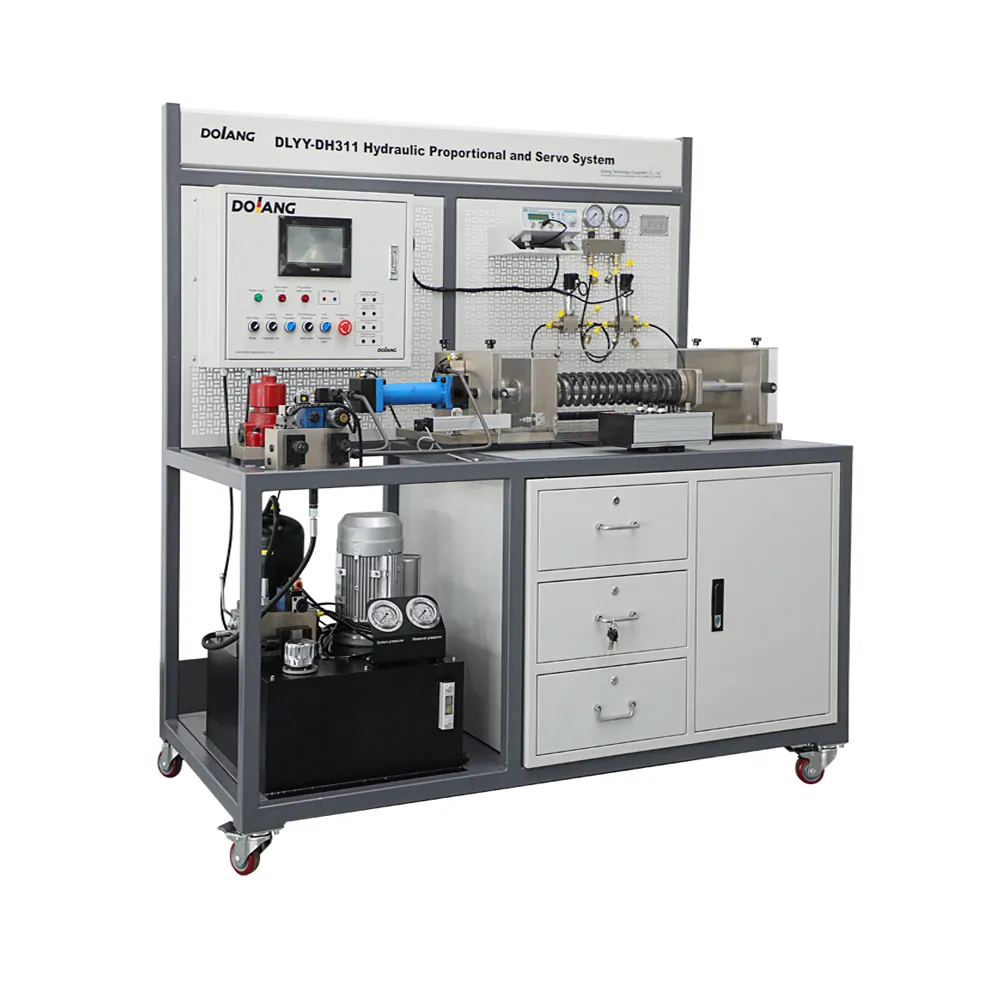 DLYY-DH311 Proportion & Servo Hydraulic Training System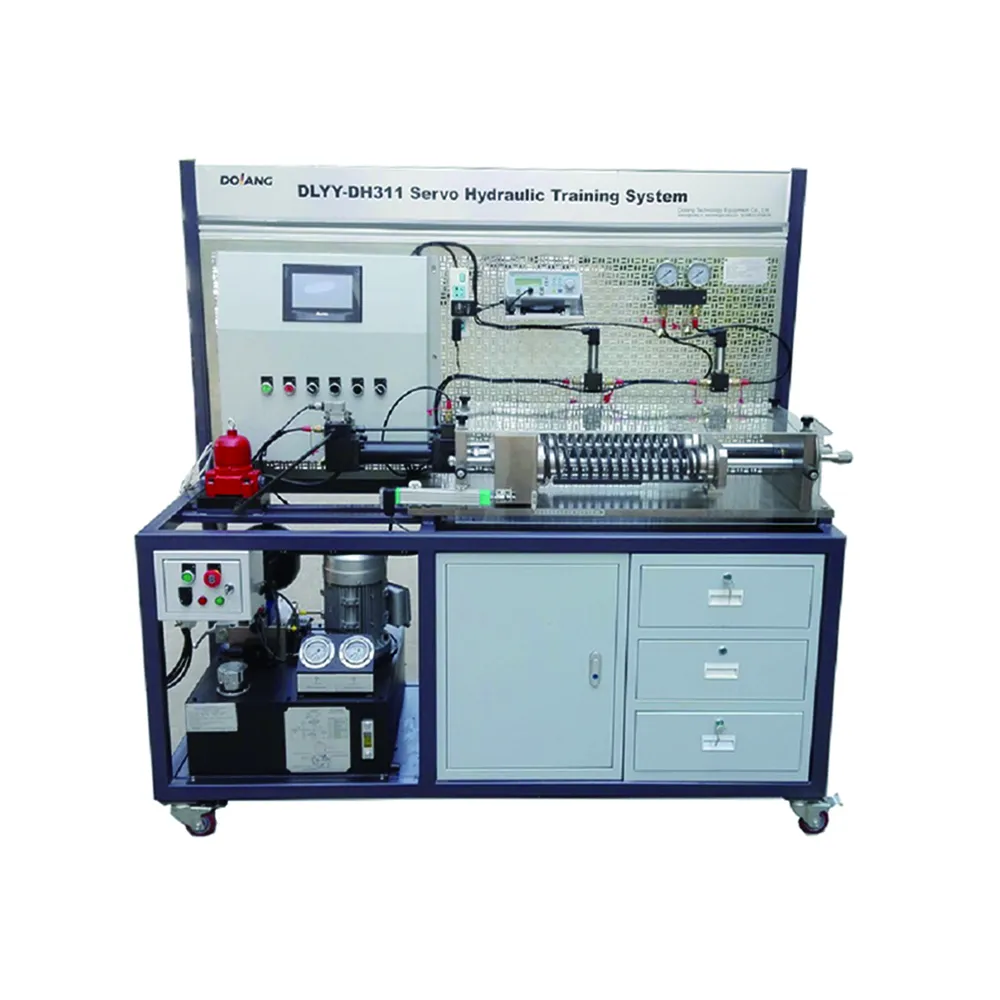 DLYY-DH401 Hydraulic Servo Trainer