Hydraulic operation station
The DLYY-DH230 is designed and developed based on the teaching syllabus of Hydraulic Transmission. Based on the hydraulic training requirements, Dolang also fully referred to suggestions from teachers and students in the developing process. 
This hydraulic training system is equipped with various hydraulic control valves, hydraulic cylinders, other hydraulic components, and related tools. It helps students learn theoretical knowledge and observe the shape characteristics of hydraulic components, deepening their understanding of the structure and working principle of hydraulic components. Students who understand basic hydraulics can learn to install and debug the entire hydraulic transmission system.
The hydraulic trainer adopts an operation panel with an open structure. Users can flexibly install hydraulic components on the operational panel.
Hydraulic hoses connect these components. 
There are quick-change joints in this hydraulic training system. The quick-change joints of the hydraulic hoses enable users to carry out the hydraulic training experiment quickly and safely.
In addition to the conventional hydraulic basic control loop experiments, the system can also perform the following:
hydraulic control technology application experiments

hydraulic technology curriculum design

programmable logic controller (PLC) learning 

basic application experiments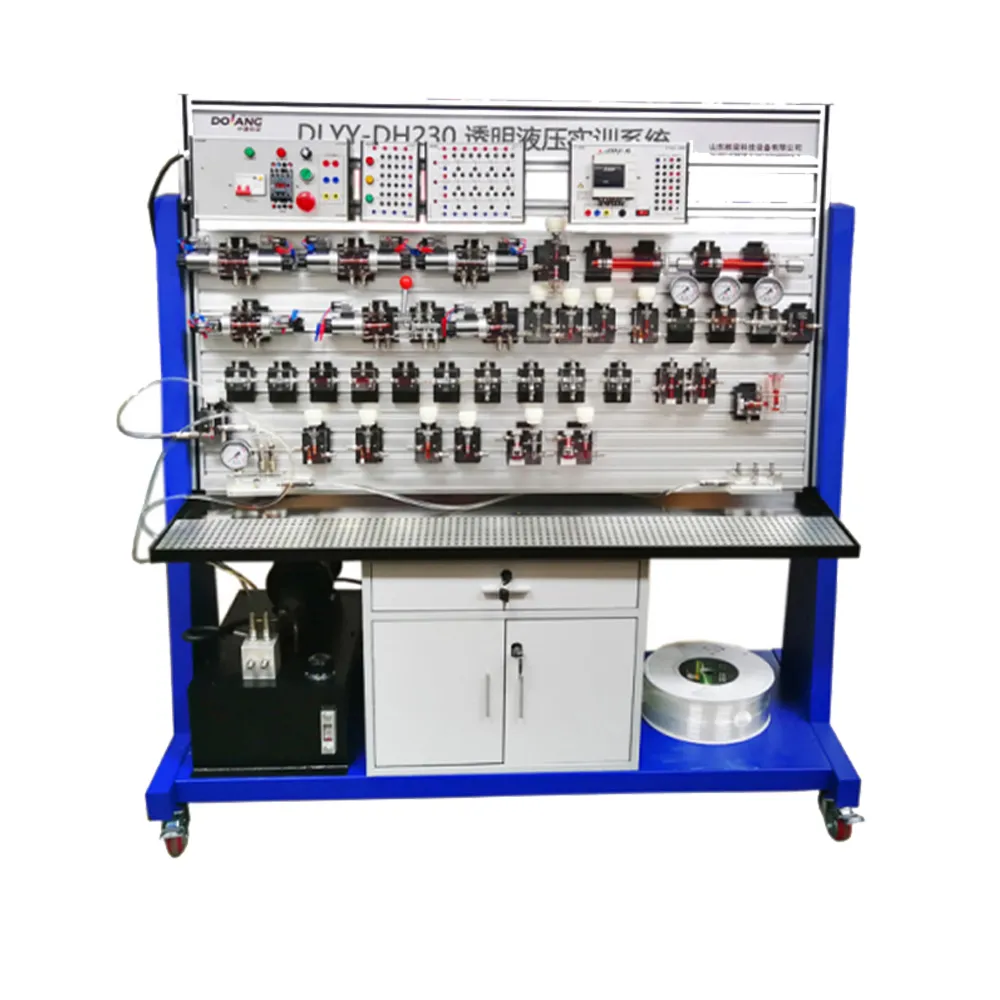 DLYY-DH230 transparent hydraulic training system
All the valves and cylinders are transparent. The flow and process are visible.