1.Overview
DLFA-MCS Series are Dolang full solutions for industrial automation and mechatronics equipment .Dolang adopts current technology to build one bridge for industry automation production and lab training. But on the DLFA-MCS series mechatronics training system, you not only, learn factory automation knowledge and operation skills, but you also can know pneumatic system installation and debugging electrical circuit installation, and plc programming. such as stepper motor, servo motor, dc motor various control experiments.
The Training series is set as a module structure, including an aluminum alloy platform, feeding, handling manipulator, stamping, assembly, sorting parts
This series eletro-mechanical training system is basic to industry 4.0 technology. Dolang also research a set of a full training systems based on mechatronics training equipment.
2.Technical Parameter
1. Air pump capacity: single phase AC220V air storage capacity: 24L exhaust pressure: 0.7MPa
2. Working pressure about 0.6MPa
3.Engineer TeachingProjects
1. Learn electrical control circuit and PLC programming
2. Learn PLC industrial communication network installation and commissioning
3. Learn electromechanical equipment installation and commissioning items
4. Learn control Installation and commissioning of automatic control system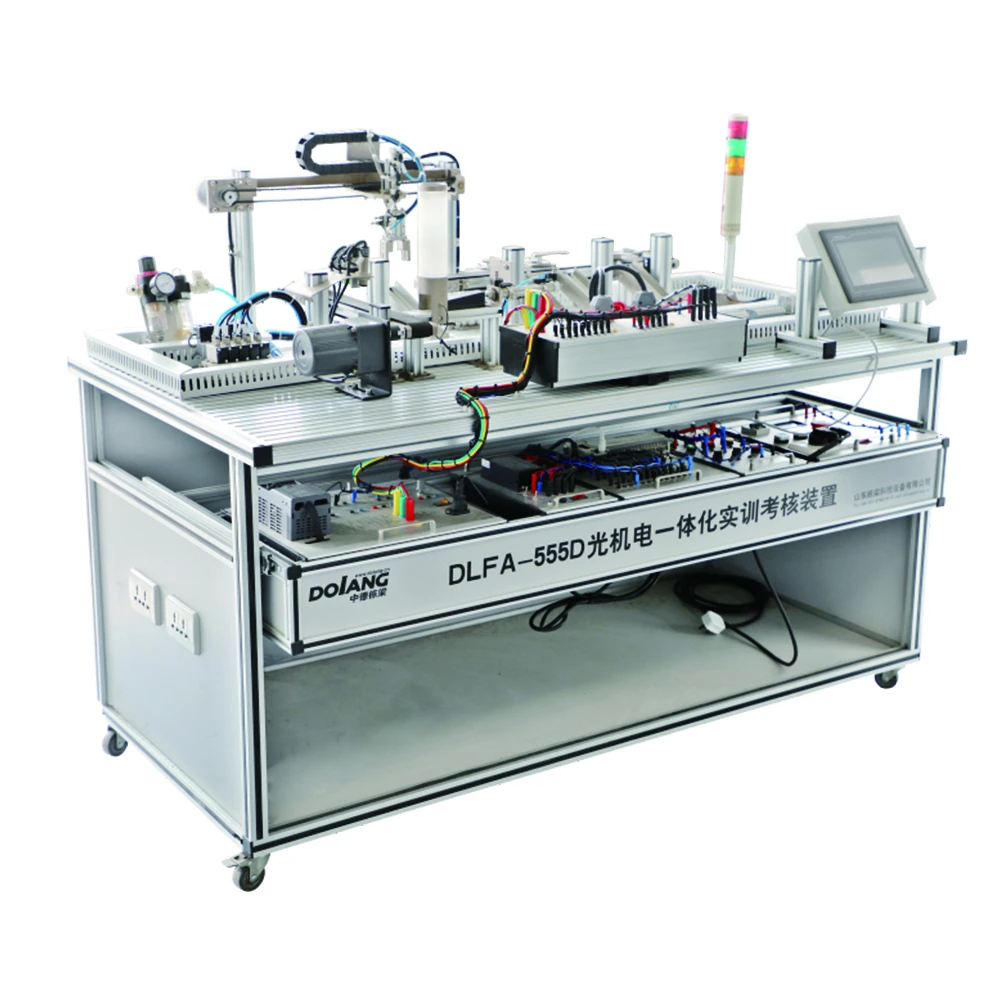 DLFA-555D Optical Mechatronics Training Equipment includes feeding unit, transmission unit, detection unit, waste launch unit, rotate manipulator unit, warning lights and other parts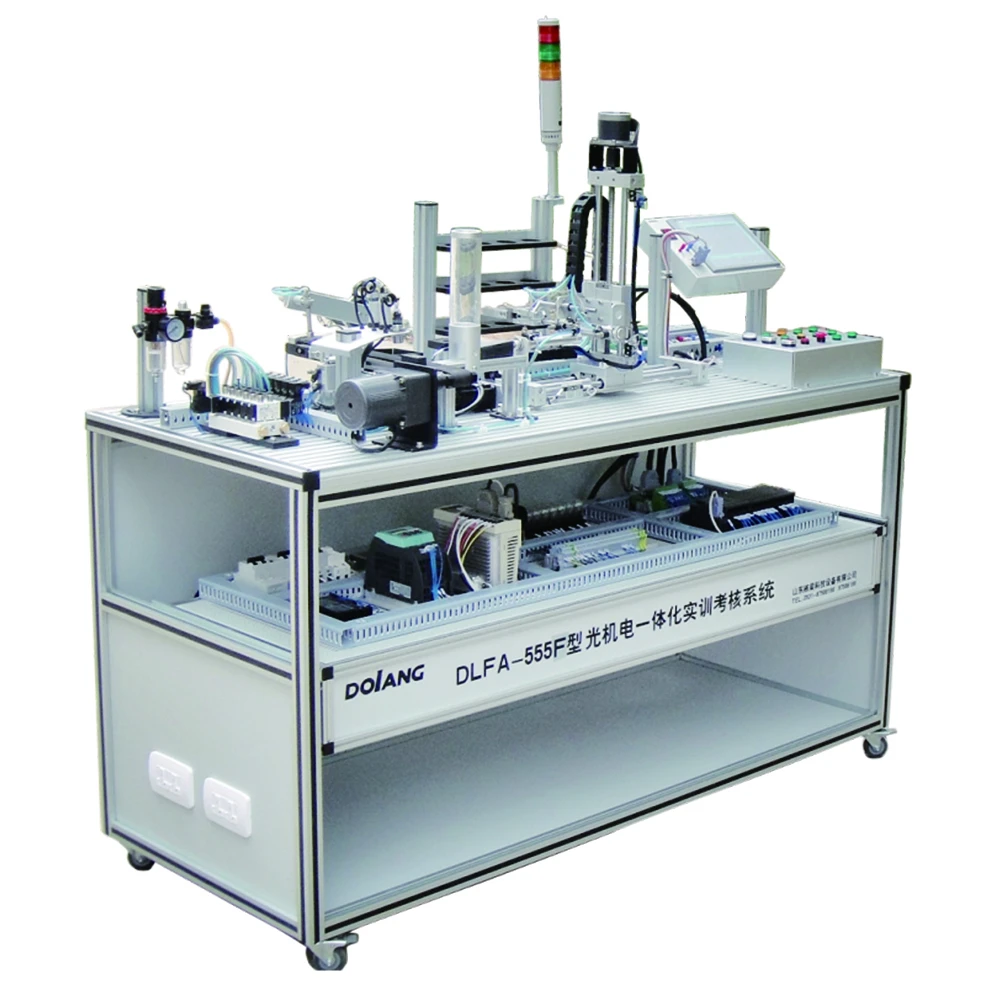 DLFA-555F Optical Mechatronics Training Equipment includes feeding unit, transmission unit, test unit, waste launch unit, rotate manipulator, upright walking robot, palletizing type silos, warning lights etc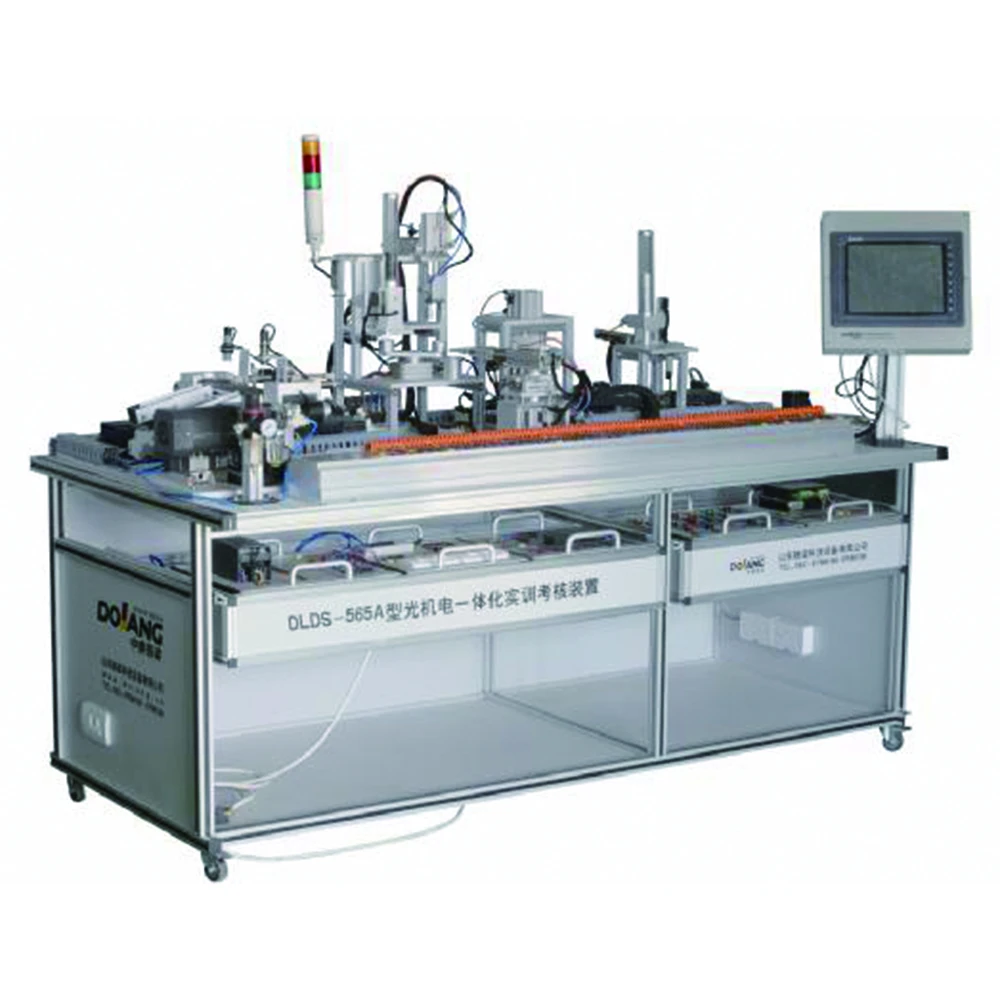 DLDS-565A Optical Mechatronics Training Equipment includes handling manipulator, processing units, assembly unit, material delivery and sorting unit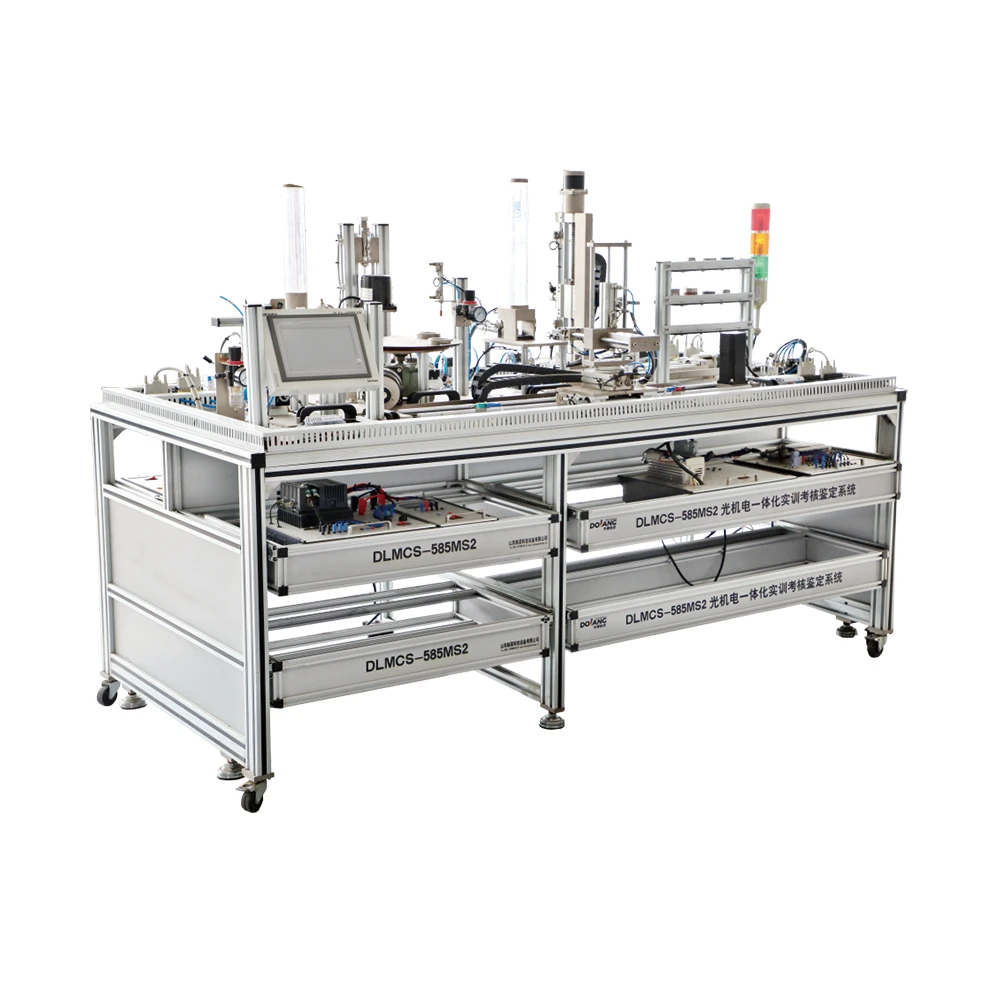 DLMCS-585 Optical Mechatronics Training Equipment includes control unit module, operating unit module, double closed speed regulation module, servo drive and servo motor module, step drive and step motor module; The controlled objects are feeding unit, processing test unit, handing unit, assembling unit and sorting unit etc