DLRB-932 Industrial Robot Typical Workstation Training System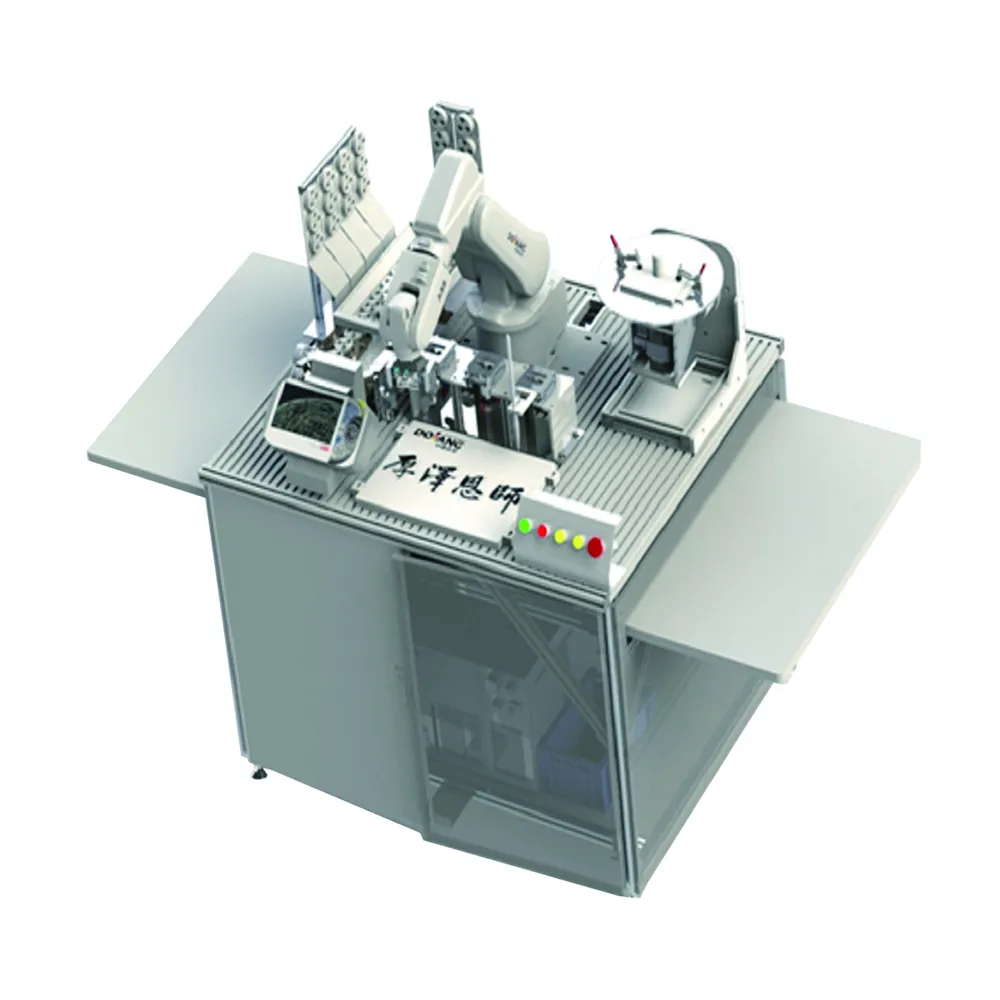 1.Overview
The typical workstation equipment of industrial robots consists of 6-joints industrial robotics, training benches, tire palletizing models, virtual welding models, parallel fixtures, three-jaw fixtures, virtual welding torches, operating tables, assembly tables and consumables packages. Industrial robots can be combined with tire palletizing models and welding models to complete corresponding tasks in coordination.
2.Training contents
1) During the service life of the robot, the offline software of the robot can be used to monitor the real-time program, IO, and 3D dynamic motion of the robot.
2) Remote robot system backup and recovery function
3) Automatic tool weight and load detection setting function
4) Provide secondary development function based on VB
5) The function of the automatic maintenance and detection system for the whole life maintenance of the robot
6) Real-time fine-tuning of robot motion trajectory.
7) Comes with IO custom programmable buttons
8) 3D real-time comfortable joystick manual operating system
9) Eco-friendly battery saving function
10) Lifetime robot system function upgrade (advanced users)
11) Support RAPID programming language specification, and directly interpret and execute.
12) Solid-state CF hard disk not less than 1G
13) The software of the robot control system must be based on the WINCE platform for the secondary development of the robot.
14) The capacity of the original solid-state memory of the robot control system shall not be less than 1G, and it supports USB expansion as a secondary memory.