DLRB-801 Flexible Modular Manufacture System (FMS)
1. FMS Training System Overview
This DLRB-801 Flexible Manufacture System is a typical automation control and robotics training equipment for technical colleges and universities.
It is mainly used to display the workpiece's production and assembly process, including feeding, detecting, processing, assembly, and packaging.
It can be used for sensor training, including industrial automation, commonly used photoelectric, fiber optic, inductive, capacitive, Hall sensor, etc. Students can understand each sensor and master each sensor application method on this device.
2. Robotics Training Content
ASRS Storage station

Sensor parameters setting

Servo motor control

X, Y, and Z axis parameters setting;

Main control circuit line transmission unit

PLC software edit and installation

Network ID setting

Robotics training and programming

Components grid

CNC programming and parameter setting

Practice assembly manipulator

How to detect image

RFID knowledge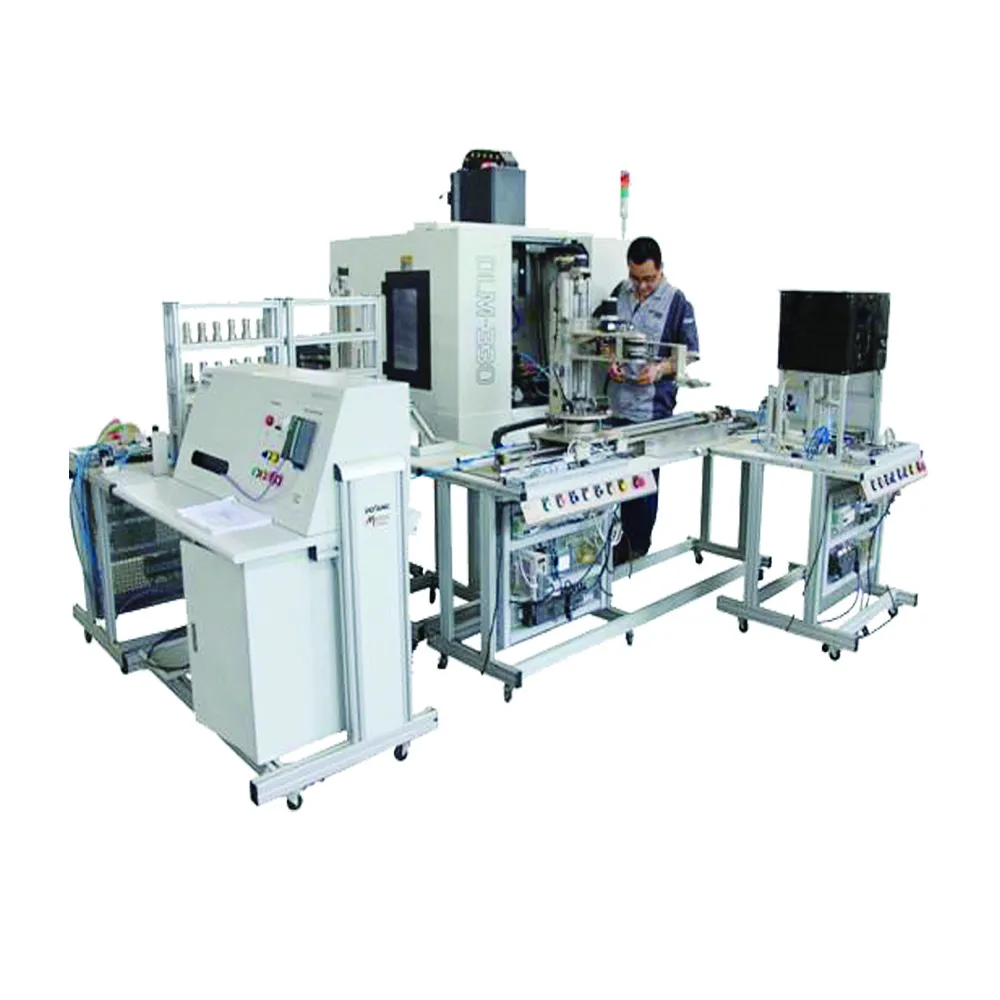 DLRB-501 Flexible Product manufacturing training equipment with CNC and robotic.